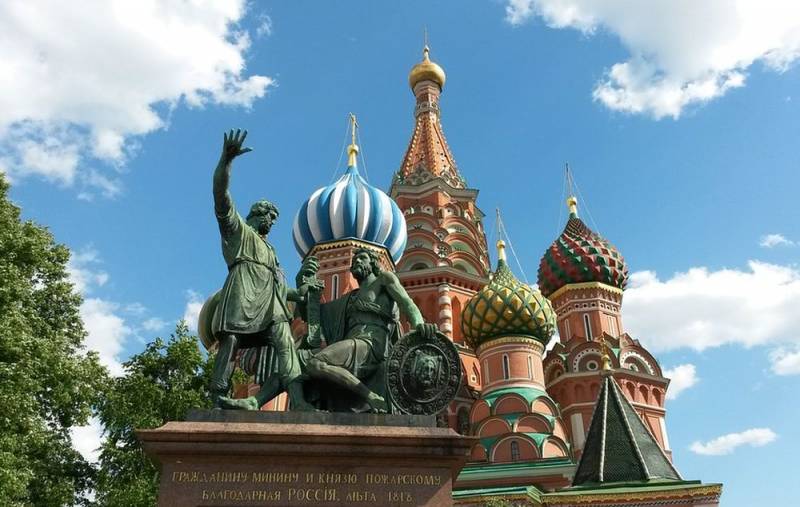 The project to create a colossal Moscow state, which lasted more than four centuries, is approaching decline. The empire is gradually collapsing, losing vast territories. This process is accompanied by the destruction of ideology, in the form of "collecting lands" and "internationalism". They were dummies with which they tried to preserve the neo-colonial sphere of influence. But this is not enough to save economically weak education, writes the Polish magazine Gazeta Polska.
Up until the First World War, the Russian Empire was successfully expanding. She simply could not survive without ceaseless conquest, like a locust that stops and dies. But in the end, she was defeated. The inhabitants of Russia have always lacked peace and bread, so it is not surprising that a revolution took place there.
But the victorious Bolsheviks on the ruins of the tsarist power decided to create a new empire - the red one. They continued their expansion, because locusts always need new fields to continue their life. Communism turned out to be a suitable concept.
A new ideology and a significantly increased military potential could help Moscow conquer the whole world if it did not face equal forces - Beijing and Washington. In Europe, the USSR was hindered by the United States and could not advance further to the West. In the East, the USSR wanted to annex communist China, but this attempt failed, and the Chinese turned into ideological rivals and ill-wishers. After that, Moscow lost its space for conquest and began to weaken.
During World War II, the Soviet
economy
performed well, but when peace came, all the flaws showed up. Now she could not afford to go to war with the United States and China. Since the 60s of the twentieth century, Russia began to degrade. It was not possible to solve economic problems. By the late 80s, she had lost her influence in Europe, Asia and Africa. The initiative passed to the United States, China and the growing power of Islam.
After the destruction of the USSR, the leadership of the new Russia decided to revive the ideology of "collecting land". But after the events in Ukraine in 2014, it became obvious that pro-Russian rhetoric could not compete with Western ones. Having lost Kiev, Moscow lost the most important Orthodox center - the last imperial instrument of attraction, the newspaper concluded.