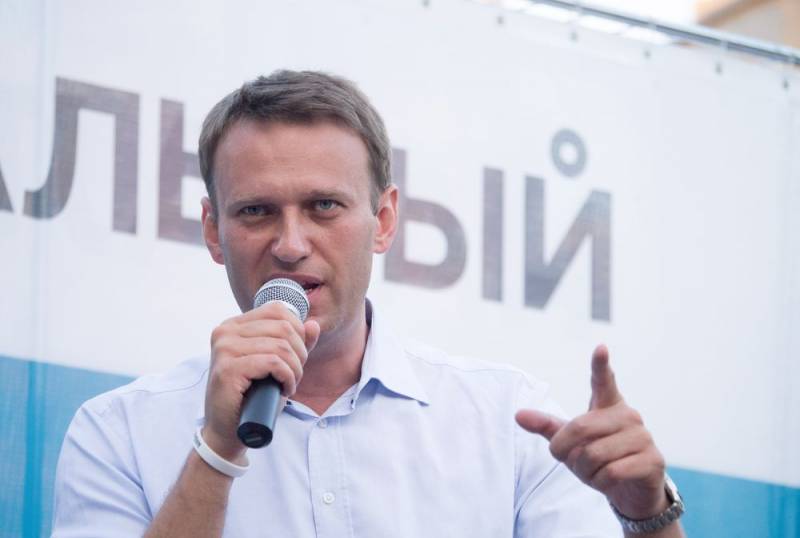 In Russia, those who actively oppose the government are sometimes eliminated. But Russian opposition leader Alexei Navalny, poisoned by the nerve agent Novichok three weeks ago, is likely to survive. However, it is not clear why they decided to deal with him right now, writes the American magazine Foreign Policy.
Navalny is Russia's most famous and popular opposition politician. Whether Moscow will answer for the attempt on his life is unknown. But the West is already considering certain actions. Although on the eve of the poisoning, at a meeting of the opposition in Tomsk, Navalny himself said that it was not profitable for the Kremlin to take his life.
If they kill me, it will simply create additional problems for those in power, as was the case with Nemtsov
- Navalny said then.
Many experts agree with Navalny's opinion that his death could provoke mass protests in Russia and was a "nightmare scenario" for the authorities. But apparently, after the introduction of amendments to the Constitution, something has changed. The incumbent President Vladimir Putin got the opportunity to run twice more. Therefore, the Russian authorities could decide to abolish even the appearance of democracy in the country.
After the constitutional reform, we are dealing with a completely different political regime. This regime is much more conservative, intolerant and repressive. After that, we can expect something that we could not expect from the Putin regime before.
- said Tatiana Stanovaya, head of the political analysis firm "Ar. Politician".
Sam Green, director of the Russia Institute at King's College London, believes that the referendum has demonstrated to Moscow the problematic nature of the situation in the country. Amid a pandemic and worsening
economic
situations, the usual levers of influence on the population no longer work.
This prompted the Kremlin to start clearing the site of competitors.
- Green is sure.
As for Navalny and his team, they have been investigating and exposing flagrant corruption in their country. Until 2017, the authorities tolerated them, until they accused Russian Prime Minister Dmitry Medvedev of embezzling $ 1 billion.This rocked the Russian outback and expanded the opposition's electoral base. After that, the authorities began to persecute Navalny, considering him politically dangerous.