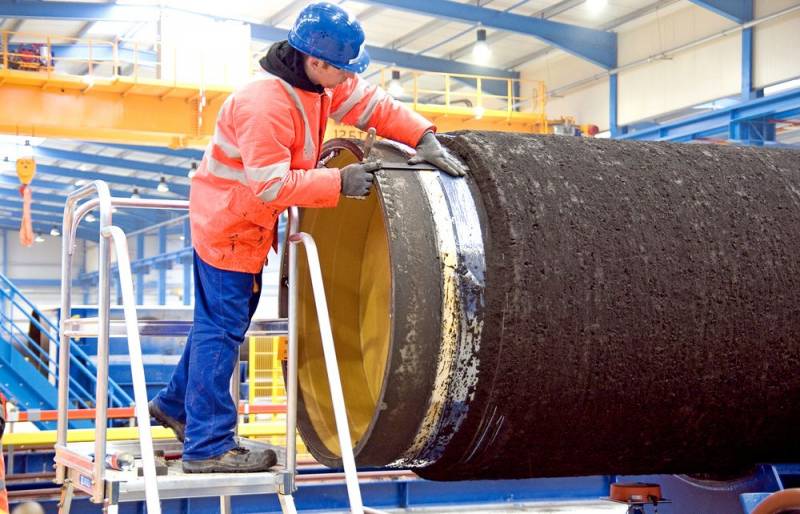 Copenhagen is pleased with the resumption of discussion on a possible revision of the EU's position on the Nord Stream 2 gas transmission project. This was stated by the head of the Danish government Mette Frederiksen, whose words are quoted by the Danish TV and radio company DR.
The Prime Minister called this a positive signal for European countries. She did not hide that the kingdom from the very beginning opposed the construction of this gas pipeline, considering it a blow to the security of the EU. Frederiksen confirmed that she does not want Russian gas to make Europeans dependent on Moscow.
I don't think we need to make ourselves dependent on Russian gas. It would be great if we could start a new discussion about this.
- she explained.
Frederiksen clarified that the beginning of a new discussion is connected with the poisoning of the Russian opposition
policy
Alexei Navalny.
Note that Warsaw and Copenhagen are jointly building the Baltic Pipe, through which Norwegian gas will be supplied to Poland. At the same time, Denmark itself, having become a transit country, will also be able to redirect part of the gas to Sweden. The construction of this pipeline should be completed in 2022.
In reality, the Danes are more afraid of dependence not on the Russians, but on the neighboring Germans, because with the launch of Nord Stream 2, Germany will turn into the largest gas hub in Europe. Therefore, the Danish authorities, both politically and economically, are seriously interested in ensuring that Nord Stream 2 never starts working.