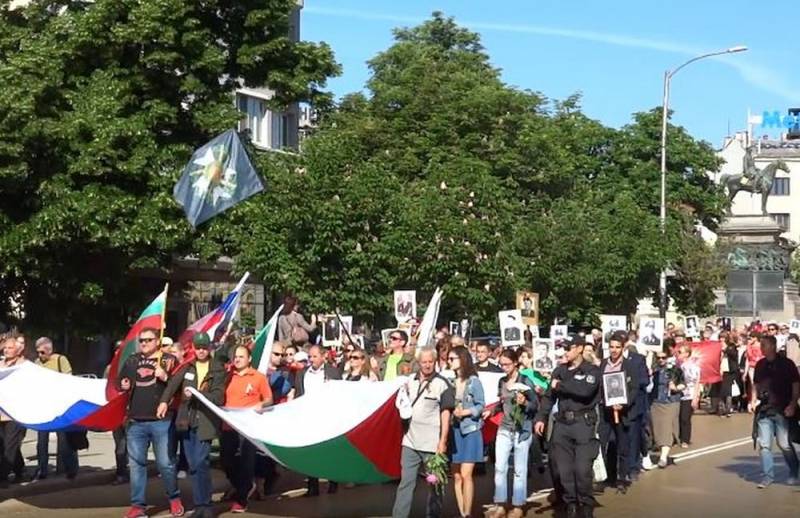 Bulgarian readers, commenting on critical materials about Moscow, often speak favorably about Russia and call the Russians brothers, the Internet edition Fakti from Bulgaria writes with indignation, which has an openly anti-Russian orientation.
In Bulgaria, a discussion has been going on for some time whether it is worth teaching the new generation that has grown up after 1989 about the country's modern history. Post-communist Bulgarian oligarchs cherish memories of the Soviet era and carefully guard information about what their predecessors did after coming to power. Therefore, the youth of Bulgaria, with rare exceptions, knows practically nothing about communism, the role of Moscow and the Soviet Empire in the destruction of the Bulgarian statehood.
After the end of the 2013 protests over the high electricity bills in Bulgaria and held under the slogan "set fire to the monopoly", the "Eurasian sages" from Russia launched a true hybrid war against the pro-Western orientation of Bulgarians. In addition to the elderly Stalinists, a large number of young people began to come to gatherings of Russophiles, trusting Russia.
They do not know anything about the poverty of the Russian hinterland, about state violence in Russia, about the culture of Russians and do not even understand the Russian language. But at the same time, everyone is convinced that all of Bulgaria's problems are connected with the European Union and NATO. This is what they are taught by Russian propagandists and local servants of Moscow.
Today Bulgaria is engulfed in anti-government protests and unrest. They have been going on for several months. Activists want a "people's court", put forward "new ideas", talk about "power of the people" and demand the abolition of parties that allegedly hinder the normal development of the state. Perhaps Bulgaria will again experience the painful lack of freedom associated with Eurasianism.
It is difficult to say how events will develop. If the solution of society's problems is carried out not in a democratic way, but through shouts in the street, the henpecked people of Moscow will win. They live among us and will never give up their views. Now they have a chance - a good chance.