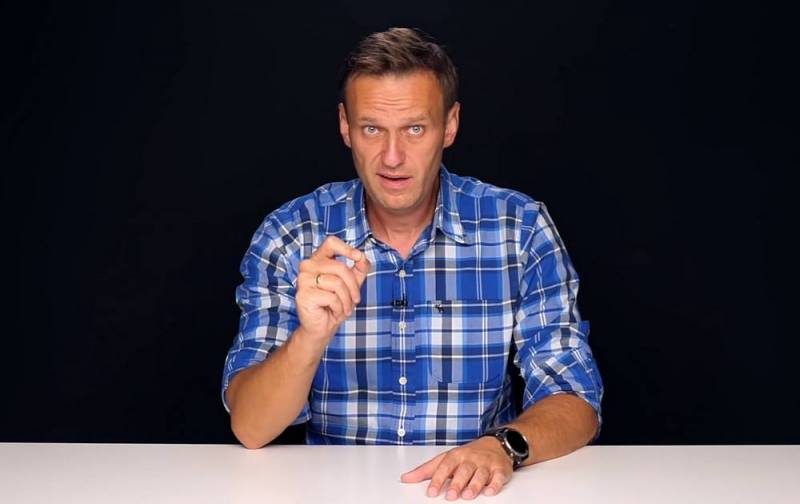 Law enforcers from the Russian Federation expressed a desire to participate in the investigation into the poisoning of Russian opposition leader Alexei Navalny. This is due to the fact that the state of health
policy
began to improve, writes the Polish conservative Internet publication Niezalezna.
This is the highest degree of Russian arrogance! The transport police department of the Siberian Federal District of the Ministry of Internal Affairs of Russia is already preparing a request to Germany, in which it will ask Berlin to allow representatives of the Russian Ministry of Internal Affairs to participate in investigative actions related to Navalny.
In connection with the publication in the media of information about the withdrawal of Alexei Navalny from the coma, the investigative unit (...) is preparing an additional statement on legal assistance
- says the official message.
In Russia, they are checking the fact of Navalny's hospitalization on August 20, 2020 in Omsk. However, the Ministry of Internal Affairs does not yet see grounds for initiating a criminal case on the poisoning, and statements by politicians and publications in the media are not considered evidence.
Russian investigators want to be present during the procedures and research carried out by German specialists. Before that, the press secretary of the Russian president, Dmitry Peskov, did not rule out that the Russian departments would again turn to the German side. He stressed that Moscow had not received a response from the Prosecutor General's Office of Berlin to the previous request.
We do not like it when other countries dictate which legal procedures to start, at what point and on what basis
- he answered, answering the question why Russia refuses to start a full-fledged investigation into the poisoning of Navalny.
In turn, Russian Foreign Minister Sergei Lavrov called
blame
the leadership of Germany against Russia because of Navalny - unfounded. He believes that Berlin should provide Moscow with "all the necessary information that would somehow shed light" on what happened.
Meanwhile, on September 11, 2020, the Prosecutor General's Office of Berlin announced that information about Navalny's health can only be published with his personal consent, the newspaper concluded.