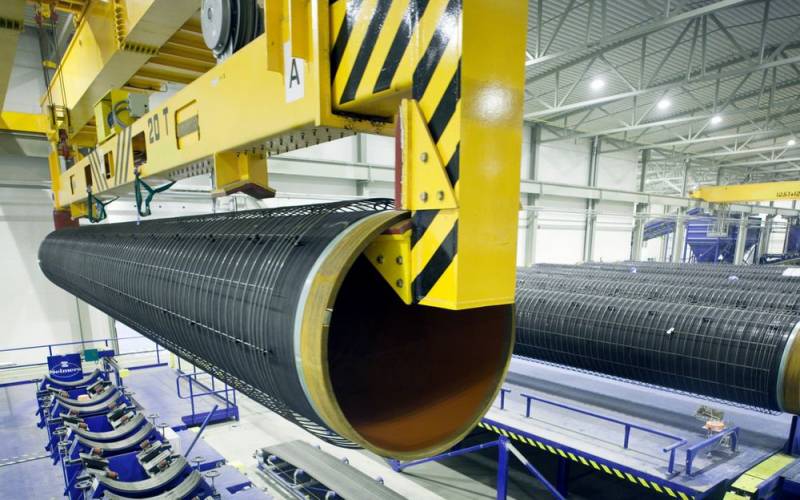 The construction of the Nord Stream 2 gas pipeline has not yet caused such fierce disputes in Germany as it has recently. Why Russia remains calm about the implementation of this project, the German public television and radio company MDR found out.
The federal government continues to support Nord Stream 2 so far, despite criticism. But the poisoning of Russian opposition leader Alexei Navalny is beginning to spark a rethink in Berlin and could turn the nearly finished pipeline to rubble.
Opponents of the project demand to impose sanctions on Russia, but Chancellor Angela Merkel has not yet linked the incident with the Russian and Nord Stream 2. Moreover, the famous German
political
Gregor Gizi, a politician who has criticized Western policies for decades, suspects that opponents of the pipeline are behind Navalny's poisoning.
From a legal point of view, freezing construction is seriously difficult. The project is being implemented not in accordance with an intergovernmental agreement, but in accordance with the agreements of companies from different countries. But the right decision can be made by referring to the "security interests of the FRG" or the fulfillment of EU requirements.
In December 2019, the United States imposed sanctions on companies participating in the project. Since then, the construction of the gas pipeline has not advanced a single meter. It is not known whether Russia will be able to complete it on its own.
The pipeline has long been dead, it was buried due to US sanctions and a new transit agreement between Russia and Ukraine
- said Russian expert Mikhail Krutikhin.
The completion of the gas pipeline will increase Moscow's prestige in the international arena. It will demonstrate to the whole world that Washington's sanctions mean nothing. Gazprom has assembled a small fleet of Russian vessels in the Baltic, which are not afraid of American restrictions. But it is unclear if they have the technical capabilities to complete the construction.
The Kremlin and Gazprom do not comment on the state of construction, and experts do not consider the issue of time to be particularly important. The current situation does not require an increase in gas supplies, and the Russians want to complete the construction of the pipeline with minimal risks for all participants. The bottom line is that neither the cessation of the construction of Nord Stream 2, nor its completion will change anything in the existing export of Russian gas to Europe. Therefore, a cool-headed calm remains in Moscow.