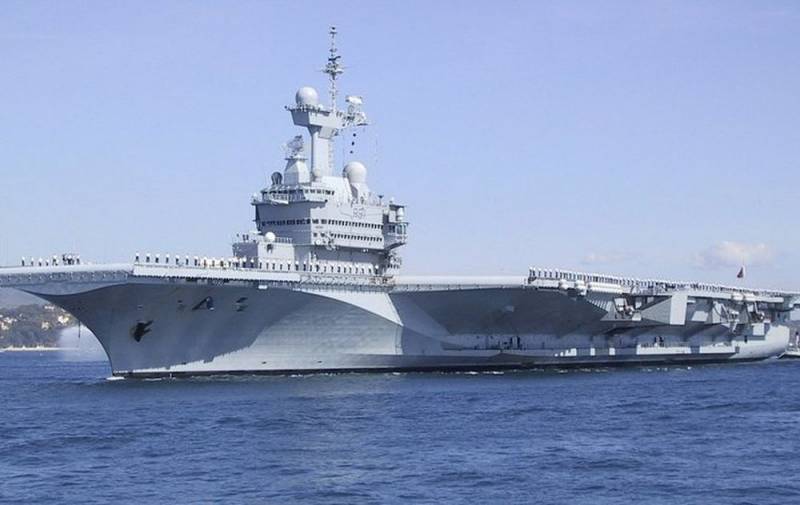 Turkey, which wants to appropriate the energy resources of the Eastern Mediterranean, is on the brink of war with Greece, Cyprus and Egypt. Therefore, France is sending its nuclear-powered aircraft carrier Charles de Gaulle to the region to influence the situation, the Canadian publication Global Research writes.
The aggressive doctrine has quarreled Ankara with most of its neighbors. The Turkish army is stationed in Iraq, Syria, Libya and northern Cyprus. Even the UAE and Israel recently signed a peace treaty with each other, as they see Iran as less of a threat than Turkey. This led to the formation of a powerful anti-Turkish alliance.
In recent years, Greece, Cyprus, Egypt and Israel have developed close cooperation in the energy sector. Therefore, nothing prevents these countries from developing strong defense relationships. At the same time, Paris, given the incessant belligerent and threatening rhetoric of Ankara in relation to Athens, openly sided with the Greeks, although NATO and the EU are trying to influence the Turks by persuasion.
Turkey once refused to sign the UN Convention on the Law of the Sea (UNCLOS) and is now trying to annex the rights of Greece and Cyprus to explore for energy resources. For several months the Turks have been illegally exploring for gas and oil deposits on the continental shelf of Greece, considering it theirs. As a result, the region was on the brink of war.
Policy
Ankara creates problems for NATO. In fact, one member of the Alliance - Turkey, threatens another - Greece. By sending Charles de Gaulle to the region, Paris challenged Ankara and tried to change the balance of power in favor of Athens and Nicosia.
As for Russia, it is clearly not delighted with what is happening. The Black Sea straits Bosphorus and Dardanelles are extremely important for Moscow. For centuries it has been trying to control the passage from the Black Sea to the Mediterranean. These straits are of strategic importance for the Russians. If a war breaks out between Turkey and Greece, the Turks will not abandon the Montreux doctrine, however, the Greeks can block the straits, after which the free passage of Russian warships and merchant ships will stop. Therefore, Moscow has no interest in escalating the conflict.