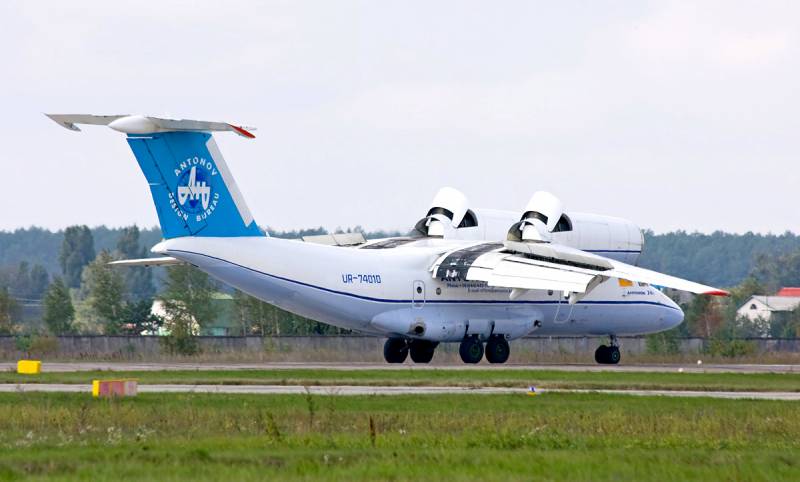 Kharkiv Aviation Plant is preparing for reorganization and is awaiting a court decision, which will allow starting this procedure. This was reported in the press service of the state concern Ukroboronprom, which includes the Kharkiv State Aircraft Manufacturing Enterprise.
It all started three years ago - in 2017, when the concern and the plant entered into an agreement with the American firm Oriole Capital Group. The agreement with the Americans stated that the company might (!) Invest $ 150 million in KSAMC. In return, for the next three years, the Kharkov aircraft plant undertakes not to have any relations with other companies. Thus, the company was forced to terminate cooperation with the Canadians on the modernization of the An-74.
KSAMC never received money from partners from the USA, which eventually brought the Kharkiv Aviation Plant to the point of bankruptcy. The concern noted that there is no talk of privatization of the plant yet, and for all aviation enterprises of Ukroboronprom, various development scenarios are being developed, which will be implemented with more favorable
economic
conditions in the country and in the world.
These are steps that can stabilize the operation of the enterprise. In particular, this can be the completion of An-140 aircraft and their sale to the state or private customers, as well as the joint production of aviation
equipment
with SE "Antonov". We need to restore the serial production of the An-74, and we hope for the understanding of the officials in solving the problems with debts.
- told in Ukroboronprom.