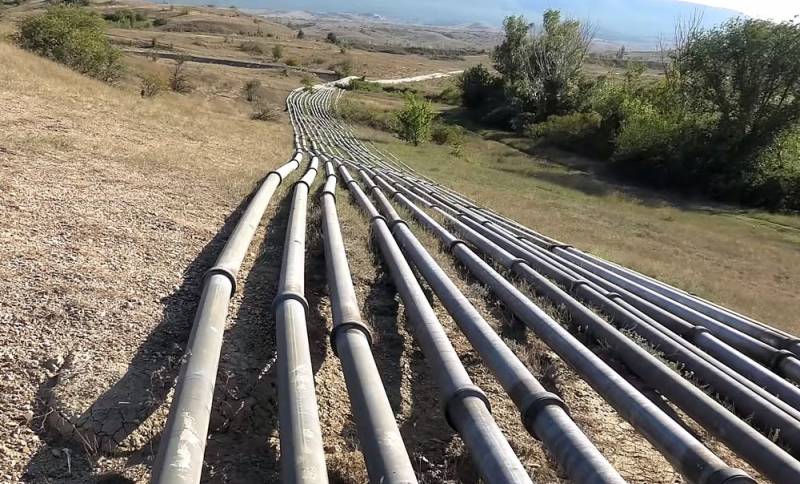 Plans for the transfer of water resources from the Kuban to the Crimean peninsula turn out to be unrealizable due to the high cost of transportation. This was announced by the former Minister of Ecology of Russia and the head of the Institute of Water Management of the Russian Academy of Sciences, academician Viktor Danilov-Danilyan, on the air of the television channel "Crimea 24".
Look what is happening now in the Krasnodar Territory and in the Kuban. Gelendzhik and Anapa do not have their own water - this is a disastrous situation. These territories are now also shallow years, as in the Crimea. In the Kuban basin, such a water "crop failure" can last up to five years, and there is simply nowhere to get water for Crimea
- the expert noted.
The academician also spoke about plans to transfer water from the Don to the Crimean peninsula - for this it was planned to lay a pipeline along the bottom of the Sea of ​​Azov. According to calculations, the cost of such a project would be too high.
We analyzed how much it would cost to build such a pipeline. It turned out that all the plastics produced in Russia would not be enough to implement these plans
- Viktor Danilov-Danilyan explained.
According to the ex-minister, the only possible source of water resources for the Crimeans is the Dnieper, but now access to it is closed, and it will remain so for a long time. Therefore, water must be taken in Crimea itself and a more rational approach to local water supply sources.