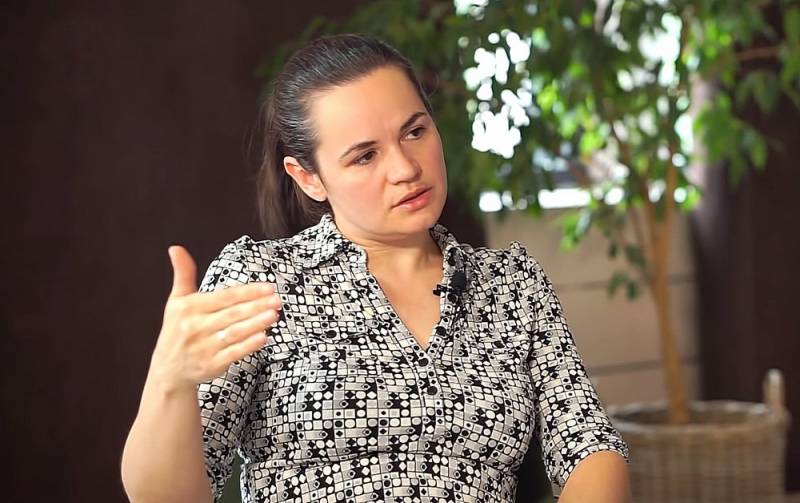 Svetlana Tikhanovskaya, the leader of the opposition forces in Belarus, believes that Putin's support for Lukashenko is rather inactive and moderate. She stated this in an interview with the newspaper from Poland "Rzeczpospolita".
The Russian president is now biding his time. For our part, we ask both the Russian Federation and other countries to respect our state sovereignty. What is happening inside Belarus concerns only our country - we would like to make decisions ourselves, without involving other parties. Moreover, there is no point in the introduction of troops, since there are peaceful demonstrations against one person
- said Tikhanovskaya.
Demonstrations of those who disagree with the results of the presidential campaign in Belarus have been going on for over a month. People are protesting against the official data on support for the incumbent president of the Republic of Belarus, according to which more than 9 percent of voters supported Alexander Lukashenko in the August 80 elections.
Two days after the elections, Svetlana Tikhanovskaya was forced to leave for Lithuania. The President of the Republic of Bashkortostan announced a possible appeal to the Russian Federation for military assistance - in response to this, Vladimir Putin announced the formation of a reserve in case it was necessary to force the Belarusian protesters to peace.