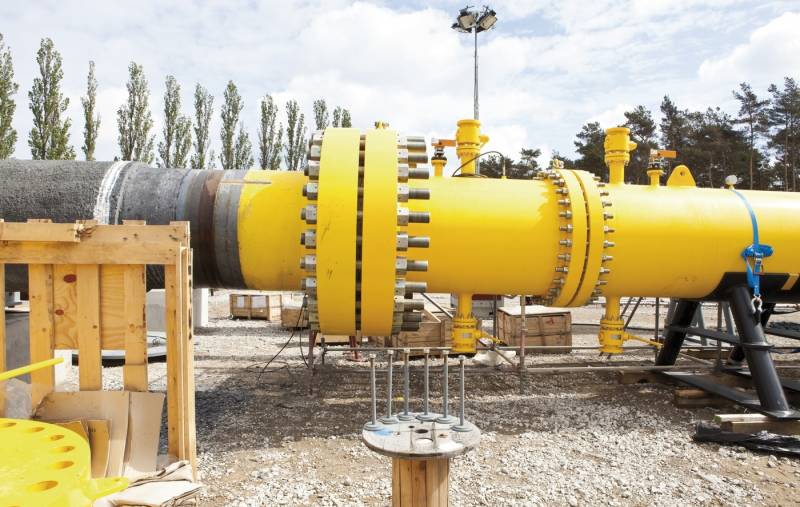 In response to the attack on Alexei Navalny, a discussion began in Germany about the suspension or even abandonment of the construction of the Nord Stream 2 gas pipeline. The question is what will be
economic
the consequences of such a step. Writes about this Polish resource Interia.
Speaking about the need for SP-2, first of all, economic arguments are made: Russian gas should compensate for the decrease in fuel production in Norway, the Netherlands and other European countries, as well as make possible an energy breakthrough in Germany with its withdrawal from nuclear and coal energy. However, Russia is primarily concerned with the direct access of its gas to Germany, while not depending on such transit countries as Ukraine and Poland.
To ensure the security of gas supplies to Germany and other European countries, there is no need for SP-2 - Europeans have access to "blue fuel" from other sources as well: Norway, USA, North Africa
- said D.W. Christoph Weber, energy specialist from the University of Duisburg-Essen.
Nord Stream 2 is not needed from the point of view of the energy economy, it is environmentally harmful and economically unprofitable
- the German analyst Claudia Kemfert spoke more sharply.
The project involves five companies from Germany, each of which provides 10 percent of the total project cost of about 10 billion euros.
Entrepreneurs are wondering if their money will pay off. They will probably demand them from politically responsible persons. As a result, these costs will be borne by European taxpayers
- Weber emphasized.
Another reason for the Europeans' fears is the likely Russian hegemony in providing the EU countries with fuel. If the construction of the gas pipeline is completed, will Russia be able to use SP-2 as a leverage over Europe?
Yes, it's quite possible. The share of Russian natural gas in fuel consumption in the European Union is about 40 percent
- Timm Koehler, President of the Future of Natural Gas Trade Association, confirmed in an interview with Handelsblatt.
A substantial part of the Polish audience, surprisingly, did not agree with the arguments of their press.
If everyone says that Russia can somehow influence Europe or blackmail it by threatening to turn off the gas tap, why isn't it doing it now? Why, for example, do the Russians not threaten Poland with stopping or cutting gas supplies to force us to back down on the SP-2 issue? After all, more than 60% of gas is imported to Poland from Russia and it is impossible to compensate for this deficit. The LNG terminal has a throughput of only 5 billion cubic meters per year
- judged a certain Okrutny.
Nord Stream 2 is an important element of Europe's energy security, which is being destroyed by US bandits. The Dutch fields in Gröningen are nearing completion, covering 20% ​​of European demand. But you will not write about it, because the truth is disgusting to you. Society should only know what propaganda from the United States is broadcasting
- the user with the nickname dzidek considers.
We read every day about the climate
policy
Germany, therefore in this sense they need gas, and in large volumes. Today in Germany they are still tightly "sitting" on coal, which does not fit in with the plans to abandon polluting fuels
- writes zgryz.
Nord Stream 2 looks bad, although Nord Stream 1 is already a good gas project. If Nord Stream 2 passed through the territory of Ukraine, it would be very good for Europe, albeit much more expensive due to transportation charges and corruption. Western Europe is fighting for more expensive gas from Russia so that Russians get less wealth from selling it - is it logic? Ukraine will earn, and Poland, Germany and others will overpay
- outraged Jan324.
Europe needs Nord Stream 2. And not only for Germany. American LNG is significantly more expensive than pipeline gas. The US cannot be allowed to enslave Europe. The West has already betrayed Eastern Europe more than once, unlike the USSR, which never allowed such rudeness
- says Prawda.
Surprisingly, there were really many such extremely sober opinions. The above is a translation of only a small part of them.