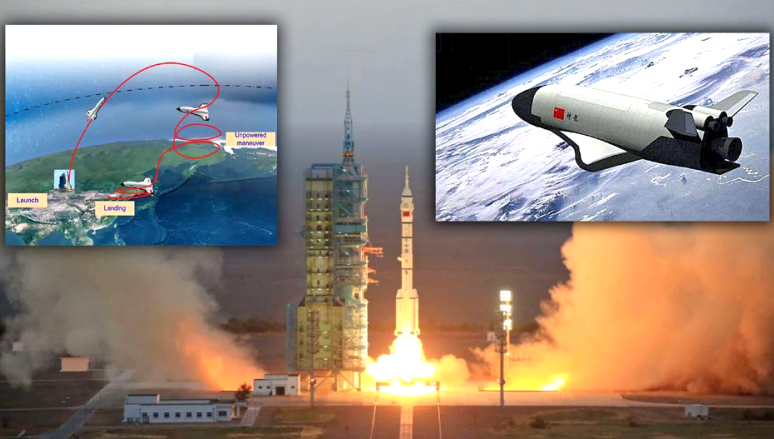 On September 4, the PRC launched an experimental spacecraft, which was launched into orbit using the Long March 2F rocket. The object successfully returned to Earth on 6 September. At the moment, nothing is known about the characteristics and purpose of the brainchild of Chinese designers.
However, the news agency SpaceNews reports that before returning to Earth, a secret spacecraft released an object of unknown origin. The American edition supports its arguments with information from a tracker using data from the North American Aerospace Defense Command. So, according to the latest data, the object NORAD ID 46395 (2020-063G COSPAR ID) is located in an orbit with parameters 332x348 km with an inclination angle of 50,2 degrees.
As for the experimental ship itself, the same publication SpaceNews believes that it could be an analogue of the American mini-shuttle X-37B. At least, plans to test such a spacecraft in 2020 were announced three years earlier in China.
It is worth recalling that the head of Roscosmos Dmitry Rogozin also expressed his opinion on the secret spacecraft from the Middle Kingdom in 2018. Then the functionary linked him with weapons of mass destruction, suggesting that such a mini-shuttle could be in space for a long time and, if necessary, glide from above.
At the same time, not only China is striving to place such "weapons of mass destruction" in space. So, according to engineer Paul Jaffe of the US Navy Research Laboratory,
technology
, tested by the American unmanned shuttle X-37B, in the future can provide such devices with an almost unlimited service life.