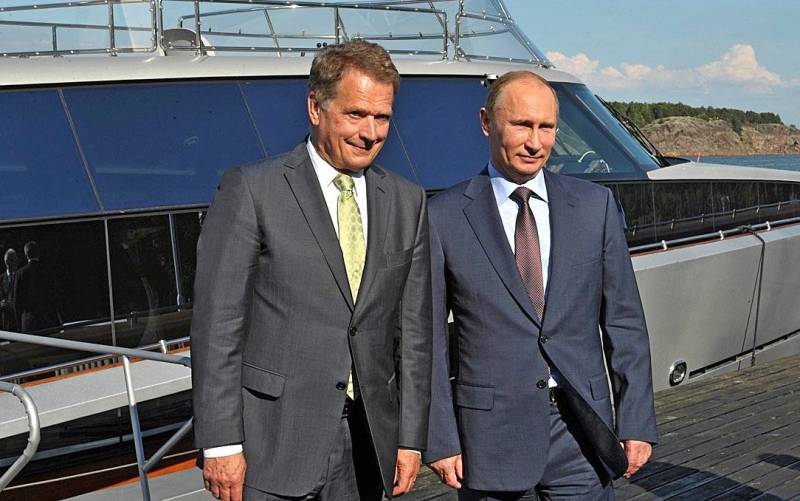 Finnish President Sauli Niinistö runs a country with a fairly long border with Russia and is the only Western leader to have a good relationship with Russian President Vladimir Putin. Foreign Policy magazine tells why the head of the Russian Federation supports his Finnish counterpart.
The heads of Russia and Finland openly discuss issues of international
policy
and mutually beneficial cooperation - even the most delicate of them.
Niinistho is a cold-blooded realist, not an idealist. The Finnish leader does not tire Putin with long lectures on liberalism. He maintains a good working relationship with Putin, regardless of events in Ukraine or other serious security concerns. In the tradition of Finnish realists, not to turn away from Russians and not to show fear
- said Mika Aaltola, Director of the Finnish Institute of International Relations.
One of the delicate topics that Niinistö talks about with Putin is the possibility of Finland raising its current status as a NATO partner to full membership, which the Russian leader directly warned Finland against. According to the latter, if this happens, the Russians will see the Finns as enemies.
As proof of the special bond between the two leaders, Niinistö tweeted that he called Putin and discussed with him "the possibility of resolving the tense situation in Belarus", as well as the state of the poisoned leader of the Russian opposition, Alexei Navalny.
Also, one of the factors supporting the Finnish President Putin was the restrained position of the leader of Finland on the issue of the constitutional referendum in the Russian Federation, as well as on the return of Crimea to Russia.
We do not know if Putin plans to continue his activities and for how long. At the same time, the decision to hold a referendum really shows that Russian democracy is very different from ours.
- noted Niinistö, not showing criticism of domestic Russian political reforms characteristic of many other Western leaders.
In Finland, we have been saying for a long time that there is nothing we can do about geography. What we can do is maintain a clear and consistent line of the West in relations with our eastern neighbor and improve mutual understanding between East and West.
- this is how the Finnish president once spoke on the "Crimean issue".