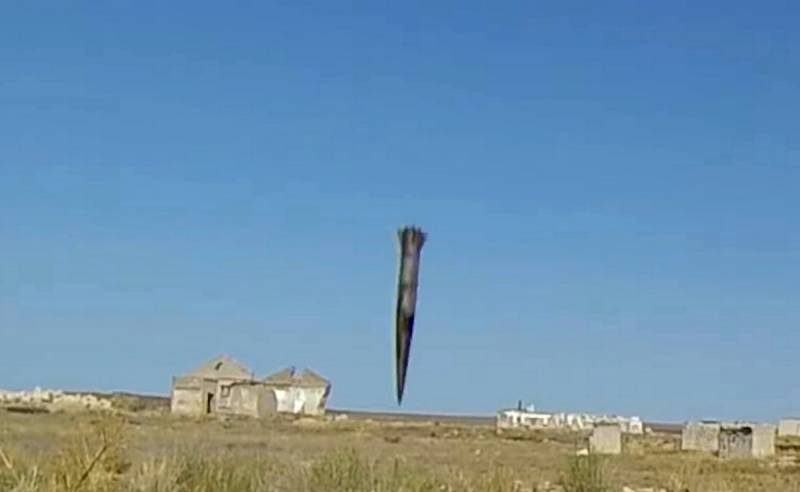 Against the background of the confrontation between Yerevan and Baku, the position of Moscow and its
policy
in the field of arms trade. Russia, as an ally of Armenia, supplies the latter with such types of weapons that Azerbaijan refuses to supply, including the Iskander-M mobile missile systems. The Canadian edition of Geopolitical Monitor (GM) has found out what consequences active supplies of Russian weapons to Armenia can have.
Russia has stepped up the sale of military
equipment
Armenia back in 2016. However, the Russian Federation supplied Azerbaijan with weapons even during the recent summer clashes on the Armenian-Azerbaijani border. Nevertheless, there is a distinct tilt of Russian geopolitics towards Yerevan.
Armenia is a member of the Kremlin-led CSTO, on Armenian territory there is a Russian military contingent in the amount of about 3 thousand servicemen - they are included in the personnel of the military base in Gyumri and the air base near Yerevan. The Russian Federation is gradually integrating the Armenian Armed Forces into the structure of its Southern Military District, forming units of the joint ground forces. In August this year, on the eve of the escalation of violence in the Tovush region, Russia sent about seven trucks with weapons to help Armenia.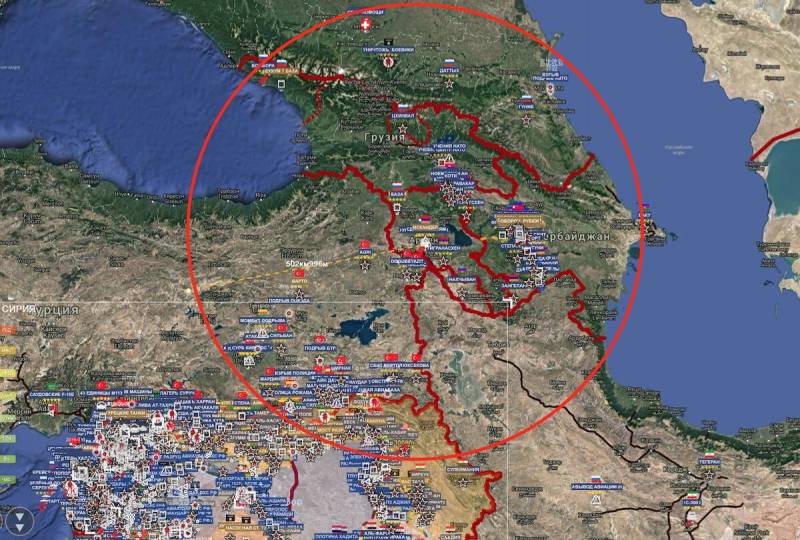 The range of the Iskander-M missile system stationed in Armenia
Geopolitical Monitor believes that Moscow's policy of recklessly arming Yerevan is fraught with the final withdrawal of Baku into the open arms of Ankara.
Russia underestimates the possible consequences of active arms supplies to Armenia, as well as its explicit support for Yerevan in the course of recent events. Moscow thus makes it clear to Azerbaijan that it can no longer count on the Russian Federation, and Ankara remains Baku's only ally in the region.
- notes the publication.