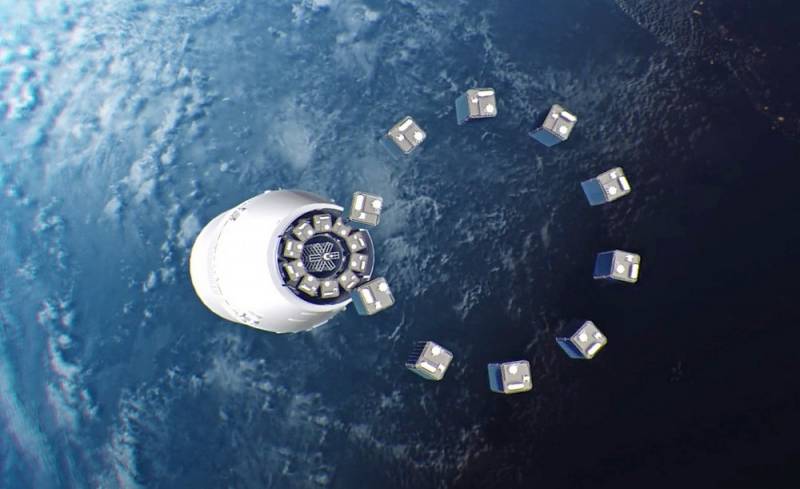 The Russian company Avant Space has completed tests of a block of lasers, which will later be installed on miniature satellites to display advertisements from space. The agency announced this yesterday
TASS
referring to the developer.
Equipment tests were carried out at an altitude of about 30 km. As a result, the design power level of the aforementioned light sources has been fully confirmed.
Recall that the company Avant Space plans to launch a swarm of mini-satellites into low-earth orbit, equipped with an ion propulsion system and a bright light source. Such cubesats will be able to line up in the so-called constellations that are not inferior to Venus in their brightness, and will display any logo or inscription directly from space.
The developers assure that their vehicles will not interfere with astronomers. Space advertising will be shown only at the moment the swarm of satellites flies over large metropolitan areas, without leaving them. At the same time, it will be possible to track the coordinates of the appearance of such constellations using a special application on a smartphone.
Avant Space stressed that an algorithm for the system that allows the use of satellites as "pixels" has already been developed. The latter will automatically line up the spacecraft in the sequence necessary to form a given logo in the sky.
The swarm of mini-satellites is scheduled to be launched into orbit in 2023. According to the developers, more than 1 billion people will be able to see their ads in the sky.