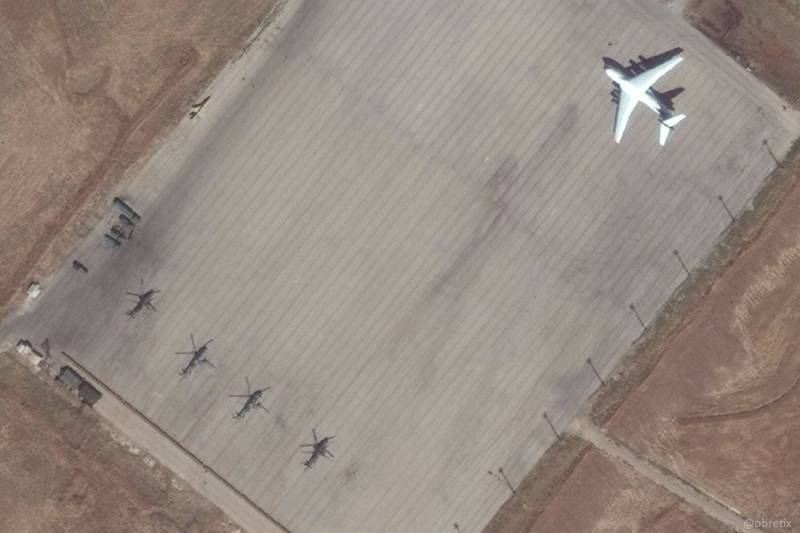 A new satellite image of an airfield near the city of Qamishli in northeastern Syria has appeared on the Web. Now there is no doubt that the Russians are creating a "backup" for the Khmeimim airbase, right under the noses of the American military.
Besides already
previously seen
attack and transport helicopters Mi-8, Mi-24 and Mi-35 of the Russian Aerospace Forces, the picture shows a heavy transport aircraft Il-76. It should be noted that the military transport aviation has not yet been recorded at the Al-Qamishli airfield. His arrival, perhaps not the first and not the last, speaks of the building up of the capabilities of the Russian group of forces in the area.
In November 2019, the US military left this airbase. This happened after Turkey began creating a 30-kilometer zone in northern Syria, adjacent to its border. However, the Russians did not give El-Qamishli to the Turks. At the same time, the airbase occupied by the Russians makes it possible to control the entire north-east of the country. This region is in the Pentagon's area of ​​interest, and there are regular clashes with the US military.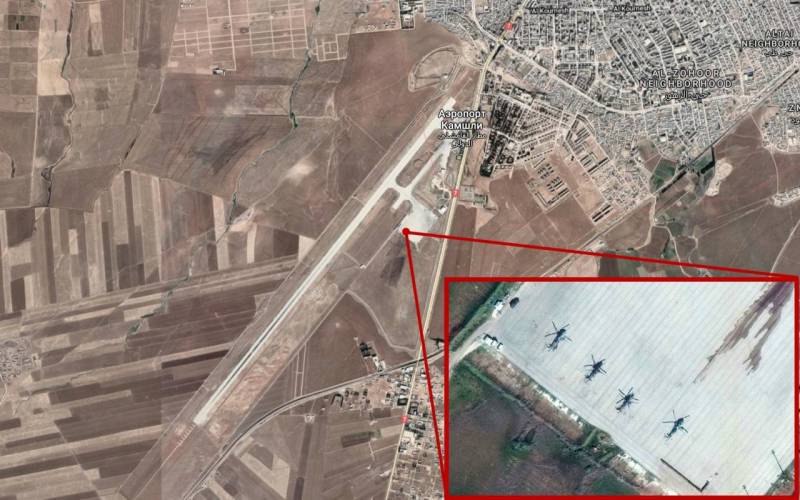 In addition, according to the Telegram channel "Hunter's Notes", Moscow continues to use Turkish airspace, increasing cargo traffic on the Russia-Syria route.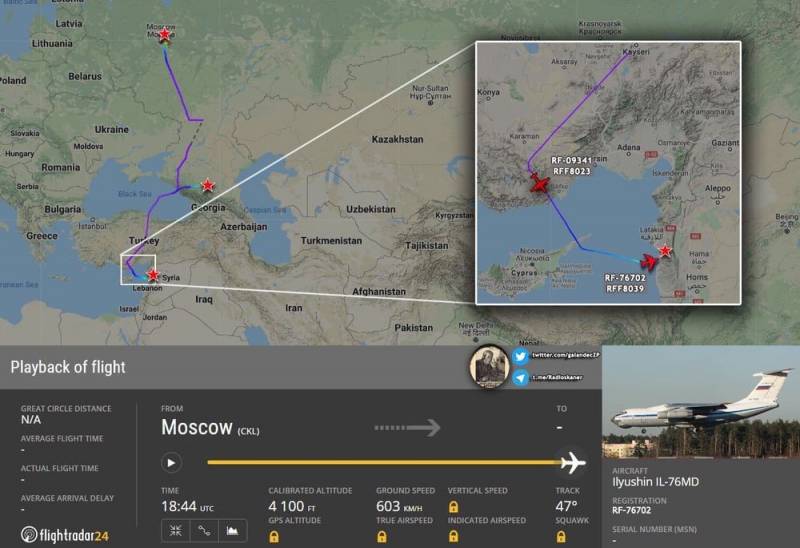 On the night of September 9, 2020, two Russian Aerospace Forces planes flew to Latakia. From the Chkalovsky airfield (Moscow region) to the Khmeimim airbase, the Il-76 (RF-76702) flight was carried out, which allegedly delivered the 31st passenger and 11,5 tons of cargo. Mozdok flew there from the airfield
rare guest
An-22 "Antey" (RF-09341), what he brought is unknown.