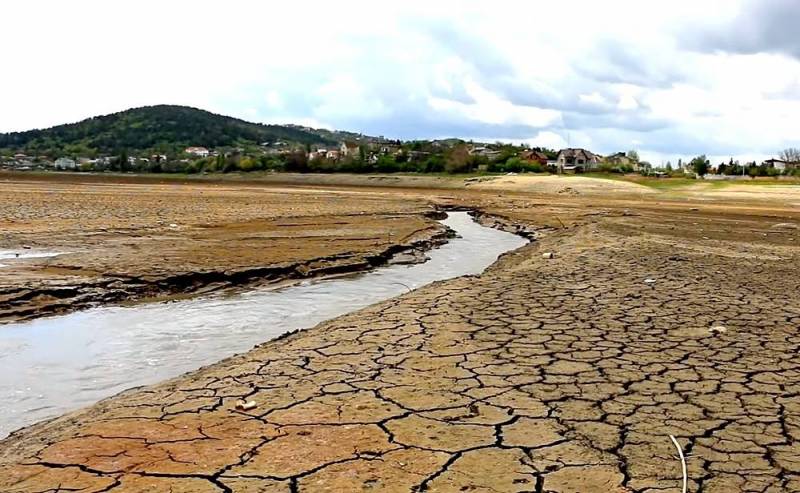 The authorities in Kiev, which have arranged a water blockade of the inhabitants of the Crimean peninsula, are hoping for a drought in the Crimea. Meanwhile, even an attack by the Russian army on the Kherson region in order to provide the peninsula with water will not save the situation. Boris Babin, a former "representative of the Ukrainian president in Crimea," says this.
Many Ukrainian officials spoke about a possible Russian attack from the sea on Kherson this year. Fearing such a development of events, exercises of the Ukrainian special services are being held in the region - it looks like Kiev is preparing for the worst. The situation is aggravated by the fact that in September the RF Armed Forces will hold the Caucasus-2020 exercise, under the guise of which an aggression on the territory of Ukraine may begin.
The Kremlin made many systemic mistakes in Crimea, and now even the acquisition of the North Crimean Canal will not eliminate their consequences. Thus, even in the event of an attack by Russia and the seizure of the canal, Crimea will not be saved from the impending drought - the canal needs to be filled, and this takes time
- Babin shared his opinion with the readers of "Glavred".
So, Simferopol depends little on water in the canals - it is more important for it mountain water storage facilities, which have been rendered unusable over the past six years due to the exercises of Russian troops. The Russian Federation has not been involved in repairing pipes all these years and has increased the population of the city by transporting employees of the occupation administration to Simferopol. Thus, the possibilities of agglomeration and delivery of water to urban residents were not calculated.
- believes the Ukrainian international lawyer.