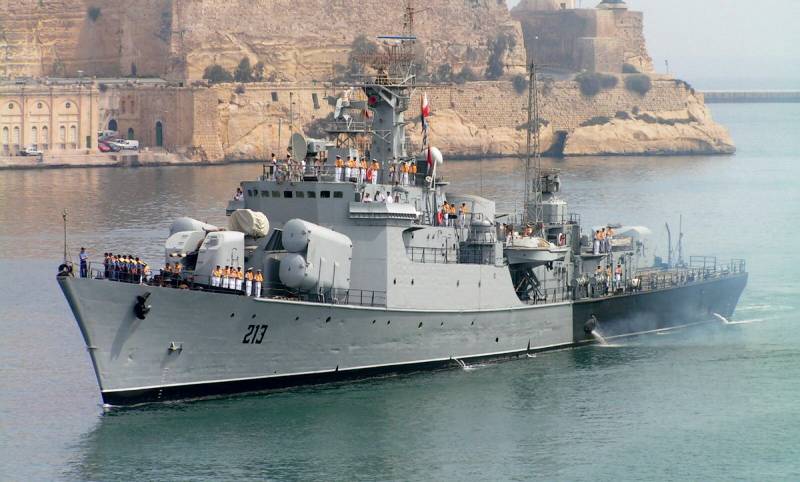 The Libyan National Army, led by Marshal Khalifa Haftar, has reinforced its fighting forces in the port city of Sirte, located 450 km east of Tripoli, with 80 heavy armored
equipment
... In addition, in anticipation of the battle for Sirte, a warship appeared at the disposal of Haftar's army.
The LNA military vessel has been based in the port of Ras Lanuf since September 5, representatives of the National Oil Corporation (NOC) of Libya reported. This area is part of a region that contains about 80 percent of the country's oil reserves. Presumably, we can talk about a patrol ship of the project 1159-TP "Dolphin", which was returned to the course. The ships of this project are armed with a twin gun mount AK-726 of 76,2 mm caliber, P-20 anti-ship missiles, and an air defense system.
Earlier, representatives of the Government of National Accord announced that the LNA is pulling up additional forces to the Jufra air base. It was also pointed to the use by the "Haftar" of fighting groups of Chadian mercenaries, as well as militia units from the Janjaweed organization. On the way from Sirte to "Jufra", LNA servicemen set up checkpoints.
On August 21, representatives of the PNC, led by Faiz Saraj, announced a ceasefire initiative. The command of the Libyan National Army did not go to meet the government in Tripoli and called his proposal a "marketing move." Nevertheless, a "regime of silence" has actually come in Libya, and no new military clashes between the warring parties have been recorded in recent days.