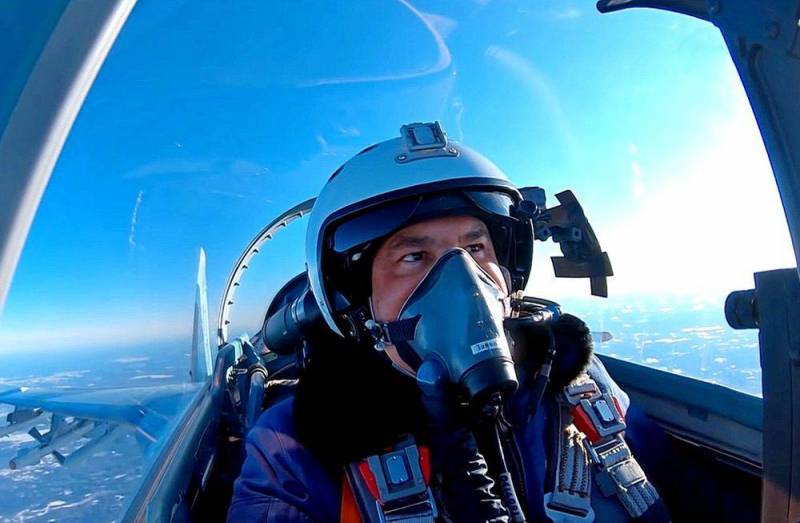 In different parts of the world, military conflicts occur almost every day that can bring the planet to the brink of destruction. In particular, in the past few weeks, relations between Russia and the United States have seriously deteriorated - this was reflected in the incidents in Syria, as well as in the skies over the Black Sea. American politician Patrick Buchanan discusses the probable armed conflict between Moscow and Washington on the pages of his personal website.
If the United States declares the overthrow of IS (a banned organization in the Russian Federation), what are American soldiers doing in Syria and what can their confrontation with Russian servicemen in Syria lead to at the official invitation of the country's authorities?
Buchanan asks.
Last week, the Su-27 of the Russian Aerospace Forces flew so close to the B-52, which was carrying out a reconnaissance mission over the waters of the Black Sea near Crimea, that the giant bomber was hit by a jet stream from a Russian fighter jet. At the end of August, the Russian Navy held a major exercise in the Bering Sea. Trump announces an arms buildup, Putin responds to America in kind. The Russian President warns Western countries against interfering in Belarus, threatening to send special units of security officials there. All this suggests that relations between Moscow and Washington have a clear tendency to aggravate.
America is finding it increasingly difficult to cope with international challenges. But the United States itself is shaken by domestic political earthquakes associated with riots motivated by racial hatred. Is in deep crisis and
economy
United States, drowning in the coronavirus pandemic. All of this may be fraught with global wars and conflicts, primarily between Russia and the United States.
Trotsky was right when he once said that "you may not be interested in war, but the war is interested in you."