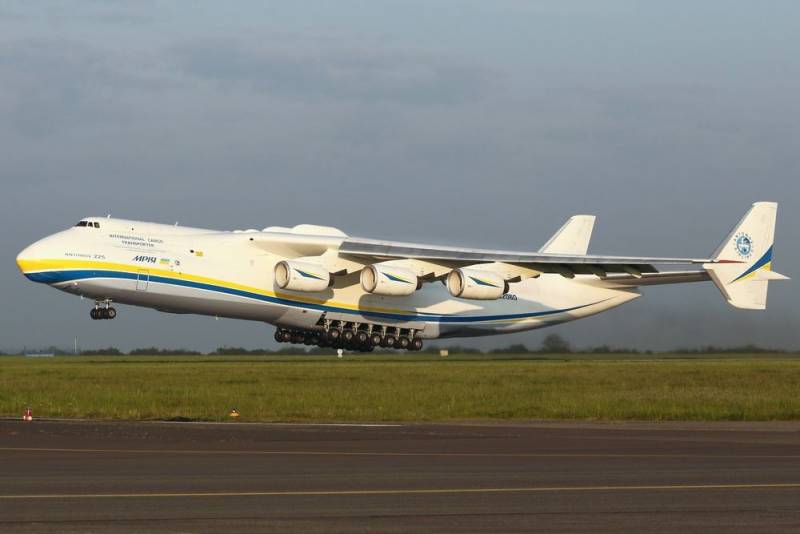 The head of the Ukrainian state enterprise "Antonov" Alexander Los said that he was impressed by what he saw in Turkey and the Turkish aircraft industry just needs to take part in joint projects with Ukraine. He announced this in an interview with the Turkish news agency Anadolu, commenting on his
recent visit
to Turkey.
Elk visited Turkish soil as part of a high-ranking Ukrainian delegation, which visited a number of military-industrial complex enterprises, including the aircraft construction company Baykar Makina.
I was very impressed with the product-oriented approach that is being used here. At Antonov we follow a similar approach
- said the Elk.
He noted that cooperation between Kiev and Ankara in the aircraft industry began back in 2013 within the An-158 project. Therefore, now it is not only possible, but necessary to discuss the issue of joint production of An-178 and other products. He clarified that this is not only about the military sphere, this also applies to the civilian industry.
For example, Los hinted about the prospects of completing the construction of a second copy of the An-225 Mriya with the help of Turkey. According to him, the fuselage of the An-225, manufactured in the late 80s, is in perfect condition. But all the equipment needs to be replaced.
Everyone thinks that the plane is ready, but so far there is only a hull. The second An-225 - the mission that we have to carry out
- he said.
Elk also drew attention to the fact that the first An-178 without Russian components took to the skies the day before the Independence Day of Ukraine. This event marks his country's sovereignty over Russia. At the same time, he lamented that import substitution is an extremely laborious process.
In his opinion, Turkey should take part in the ongoing process. He explained that since 2017 he has been visiting Turkish firms and discussing the possibilities of equipping the An-178 for the needs of the army, police and other government agencies of Turkey. It is for this reason that Turkish equipment is so important.