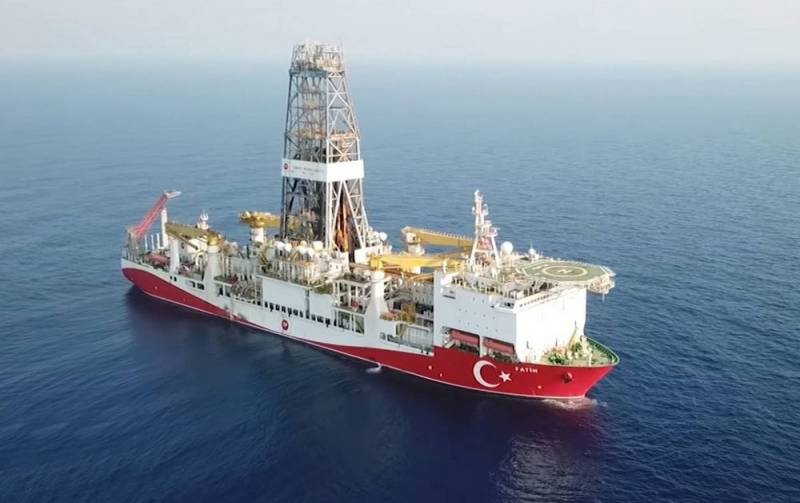 Turkish President Recep Tayyip Erdogan announced that the natural gas reserves found in the Black Sea are considered one of the best in the world in terms of quality. The Turkish leader made such a statement in Ankara after a meeting of the country's government.
Erdogan did not elaborate on what his words are based on. However, he added that
discovered
the Sakarya field is 170 km from the coast, with estimated reserves of 320 billion cubic meters. m of gas, is the second largest found this year in the world. He recalled that in 2023, the country's authorities intend to start developing it, timed to coincide with the 100th anniversary of Turkey.
Turkey turns its dreams into reality
- summed up Erdogan.
It should be noted that recently the Ministry of Energy and Natural Resources of Turkey explained that a gas-bearing stratum with a thickness of 100 m, an area of ​​7 thousand square meters, was uncovered. m, after which drilling continued. Therefore, an approximate estimate of 320 billion cubic meters. m of gas can be revised upwards.
At the same time, the Turkish energy regulator EPDK, without waiting for the start of physical gas production from the specified field, is going to trade futures contracts for the sale of raw materials from Sakarya from 2021.
Note that Turkey does not have
of technologies
development of deep-sea deposits, but they are available in other countries. For example, as reported by The Jakarta Post, eight Indonesian specialists from the Bandung Institute of Technology (ITB) are on board the Turkish drilling ship Fatih. Indonesians work as experts at the Turkish Center for Oil Marine Technology, which is owned by the Turkish National Oil Company (TPAO). They train the Turks in logging using a geophysical probe and other subtleties of the profession.