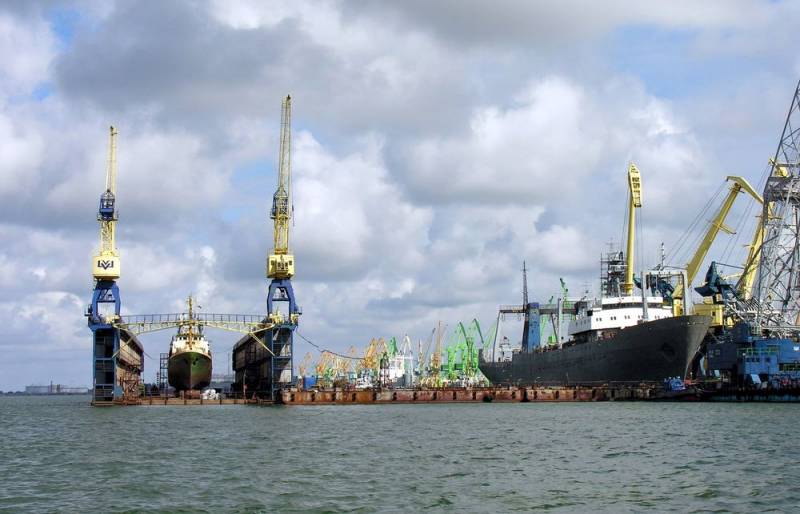 Having abandoned the port of Klaipeda, President of Belarus Alexander Lukashenko "will shoot in his own foot", writes the Lithuanian newspaper Irytas.
The publication notes that the Klaipeda port is the northernmost non-freezing object of its kind in the Baltic. At the same time, Lukashenka recently announced that he will show what the real sanctions look like. Then he instructed the government of Belarus to work out options for transport routes bypassing Lithuania.
Lukashenka's threats are a bluff. Refusal from Klaipeda port will hit critical industry
economics
Belarus and will destroy the basis of the economic
policy
country generated for many years
- the edition warns the Belarusians.
It would be incredibly stupid to implement such a threat, but even if they tried to do it, it would take years to transfer the traffic to the ports of Russia or Ukraine.
- the edition reassures the Lithuanians.
Irytas explains that forwarding Belarusian goods to the Russian port of Ust-Luga will cost more than sending through Klaipeda. And so that these goods do not rise in price, Moscow will have to bear certain monetary losses, subsidizing Minsk. From an economic point of view, this is not profitable, but from a political point of view, Russia can incur such costs. After that Minsk will find itself in a dependent position and it will have to fulfill various requirements of Moscow, the newspaper summed up.
Note that the state concern "Belneftekhim" announced the beginning of the process of reorientation of export flows of Belarusian oil products from Lithuanian ports to Russian ones. The press secretary of the Belarusian company Alexander Tishchenko said that negotiations with the Russian side on this matter should take place in the near future.
Detailing will be available based on their results
- added Tishchenko.
Before that, the head of the Russian Ministry of Energy Alexander Novak said that negotiations with the Belarusian side are expected in September 2020. He hopes that the process will be completed quickly and mutually beneficial decisions will be made.