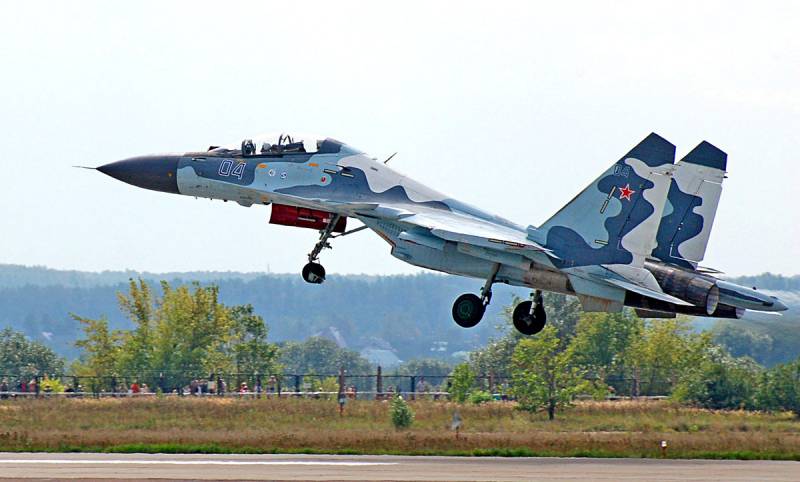 A modification of the domestic fighter Su-30 of the CM2 standard will take to the air by the end of this year. Approval for the first flight of the combat vehicle prototype has already been received. This is stated by the publication
"News"
with reference to a source in the Ministry of Defense.
The aircraft will be equipped with the most powerful engine with variable thrust vector AL-41F-1C ("product 117C"), already tested on modern Su-35S fighters. Also, the upgraded fighter will receive new avionics, powerful radar, optics, surveillance systems and an expanded set of weapons.
Unlike the engine installed on the Su-30SM, the AL-41F-1S provides 16% more thrust (up to 14 kgf). At the same time, the resource of the aircraft engine has almost doubled.
In addition, thanks to the plasma ignition system, the new engine is superior to the AL-31FP (used on the Su-30SM) in terms of efficiency. Thus, the upgraded Su-30SM2 will be able to stay in the air for longer with the same amount of fuel, and an increase in the power of the power plant is necessary not only to create a reserve of thrust, but also to power more modern electronics. In particular, it is planned to install a more powerful Irbis radar on the plane instead of the Bars.
Recall that the Su-30SM in its basic configuration is today the most numerous of the modern fighters in service with the Russian Federation and its closest allies in the CSTO. Preparation of a version of the aircraft with the AL-41F-1C engine began in 2018 after Vladimir Putin instructed him to unify the Su-30SM and Su-35S as much as possible.