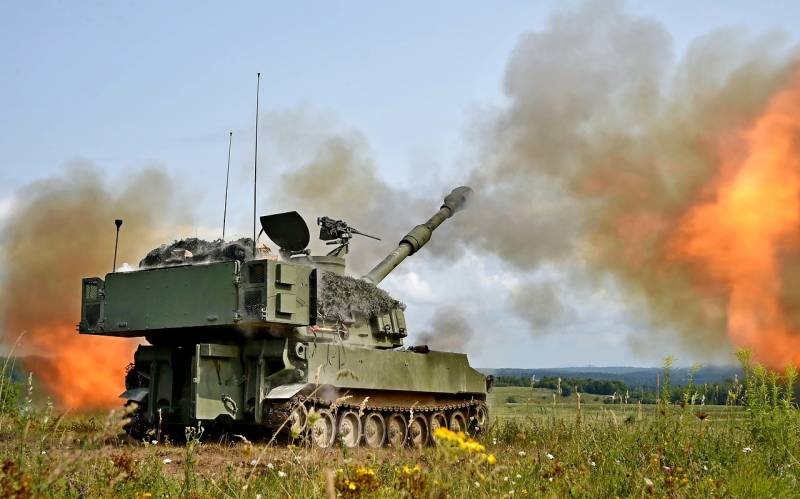 On September 3, the US Air Force conducted an exercise simulating a conflict with Russia at the White Sands training ground in New Mexico. During the training, the work of the improved ABMS combat system was demonstrated. According to Breaking Defense, the latter allowed the adapted M109 Paladin howitzer to successfully hit the BQM-167 Skeeter air target, which mimics a Russian cruise missile.
According to General Glen Van Herk, ongoing exercises have confirmed that AI-based software systems are capable of providing clear guidance on how to fight formidable adversaries such as Russia and China. US Air Force Purchasing Director Will Roper was also pleased with the new development. The functionary was especially delighted with the process of shooting down a potential enemy missile with a high-speed projectile capable of reaching speeds of up to Mach 5.
It is worth noting that in addition to the 155-millimeter Paladin, the F-16 fighter and the MQ-9 Reaper strike drone participated in the exercises, which were also able to successfully hit the BQM-167 Skeeter target with AIM-9 Sidewinder missiles.
Recall that in 2018, the commander of the US Air Force in Europe Jeffrey Harrigan mentioned that the Pentagon is actively collecting data on the Russian military
technology
in Syria. A year later, he announced that the US military had a plan to break through the air defense of Kaliningrad.