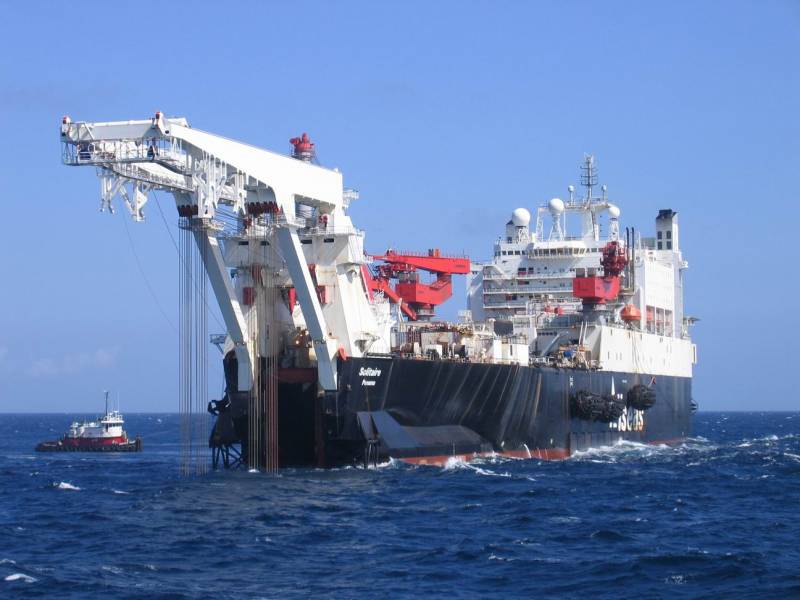 The Russian Federation will be able to complete the construction of Nord Stream 2 already this year, and neither Navalny's poisoning nor anything else will prevent it. Moreover, Russia does not even need to rush to complete construction. This was stated by an expert on energy issues from Kiev Dmitry Marunich on the air of the television channel "First Cossack".
According to Marunich, no one will abandon the project, on which billions of euros have already been spent. It is obvious that the re-equipped "Akademik Chersky" and the barge Fortuna will continue their mission, despite the sanctions of the United States or other states, as well as the story with Navalny.
Other factors, for example, low gas consumption in Europe, may affect the construction and implementation of Nord Stream 2. The EU countries have accumulated a lot of gas during the heating season - during the crisis they do not need so much fuel. Therefore, it is easier for Russia to postpone the construction of the gas pipeline, and it is not surprising that the Russian Federation is in no hurry with the completion of SP-2. The pipe is already 95 percent ready, so no one will wind up this project. Billions of euros have been invested in the pipeline, so work on Nord Stream 2 will sooner or later be completed - perhaps even this year
- explained the Ukrainian expert.
Ранее
стало известно
that vessels capable of completing the gas pipeline began to leave the construction site.