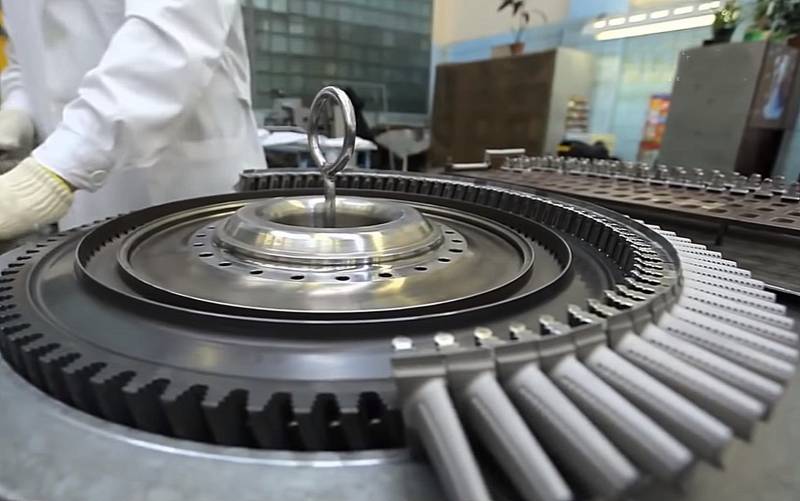 The first installation batch of the upgraded NK-32-02 engines for Tu-160M2 strategic bombers was handed over to the customer. This was reported the day before in the UAC.
It is worth recalling that the NK-32 was created back in 1977. The unique engine, which combined the jet and rocket principles of creating thrust, made it possible to fly in a normal atmosphere at an altitude of up to 12 km and on the border between the troposphere and stratosphere - from 15 to 20 km. At the same time, the power plant turned out to be compact and very reliable.
In 1993, not without the "help" of Western partners, the production of the engine was stopped, and part of the important
technical
the documentation is lost. It would seem that the unique unit is a thing of the past forever. But help, as often happens, came from where they did not expect.
In 2007, the NK-361 gas turbine engine was created for the GT1 gas turbine locomotive. The unit for long-haul locomotives is based on a unique turbine from NK-32. At the same time, work on the power plant for the needs of Russian Railways allowed the Samara Scientific and Technical Complex named after. Kuznetsov to restore some of the lost skills and documents.
Now, when the country again needed a unique engine for strategic bombers, its production was launched at the same PJSC Kuznetsov. However, thanks to the development of technologies such as large-size magnesium and shaped titanium casting, it was possible not only to "resurrect" the Soviet power plant, but also to improve its characteristics.
Thus, the modernized NK-32-02, while retaining the compactness and weight of its predecessor, has become 10% more economical, which will increase the flight range of the strategic missile carrier by almost 1 thousand km. Moreover, the new domestic engine is intended not only for the "White Swan". In the future, it is planned to install it on the promising PAK DA "Messenger". In addition, on the basis of the NK-32-02, it is planned to create a power plant for the future transport aircraft, which will replace the legendary An-124 Ruslan.