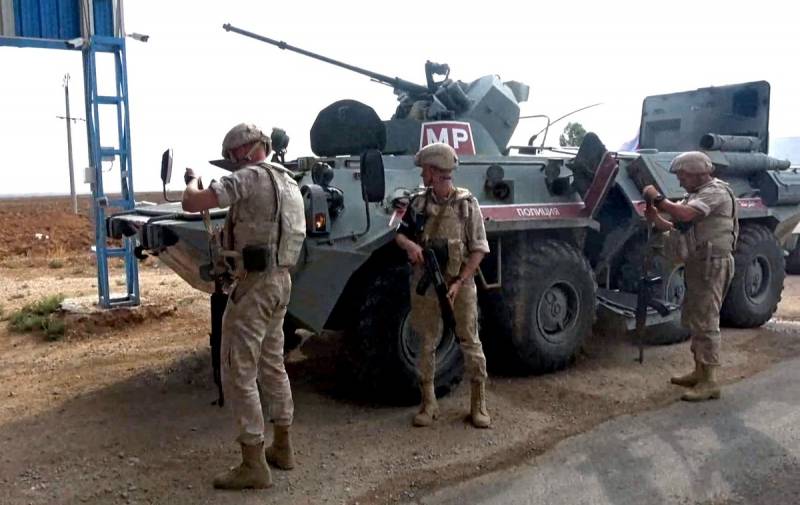 In the past few weeks, the number of all sorts of clashes between American and Russian military personnel in the SAR has been growing. The further presence of US troops in Syria threatens to exacerbate relations with Russia and runs counter to Washington's strategic interests. The American edition of Business Insider writes about this.
Not long ago, four US Army soldiers were injured in one such incident. This raises the question of what the United States is doing in Syria and how long it will stay there. Partial occupation of the Syrian territory is hardly necessary in order to prove something to Moscow and to achieve any far-reaching geopolitical goals in the region.
The presence of American troops in the Syrian Republic is contrary to the goals of rivalry with Russia - there are no valuable prizes to fight for. A small US military presence serves as a deterrent but threatens the lives of the US military. Clashes with Russians could soon lead to real casualties
- notes BI.
The further presence of the Americans in Syria threatens that in the near future they may be drawn into large-scale military operations in the north of the country. Moreover, they will fight side by side with Turkey, which has established itself as a not very reliable partner.
It is difficult to justify the American plans in Syria and the fight against IS - the fighters of this organization are scattered throughout the world and are no longer as dangerous as they used to be. The preservation of the US military contingent in the east of the SAR for the sake of controlling the few oil fields is not worth it.