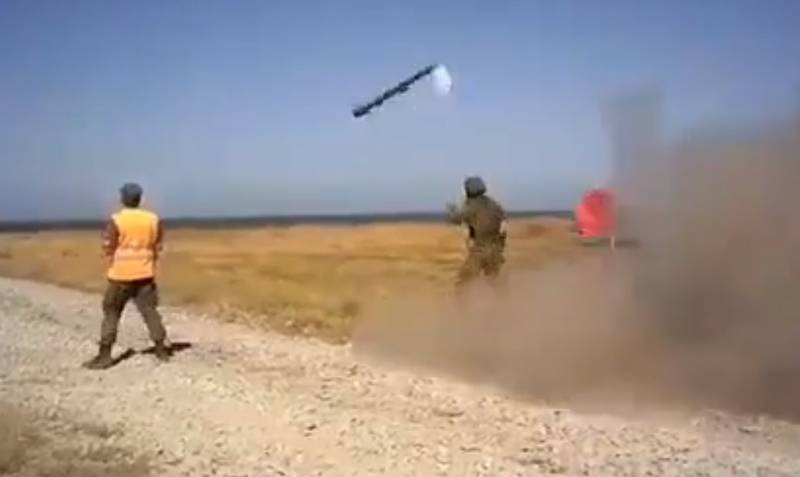 During the "Clear Sky" competition, one of the stages of the International Army Games "ARMI-2020", a dangerous incident occurred when firing from a portable anti-aircraft missile system. An unsuccessful launch from MANPADS was captured on video and is now actively discussed on social networks.
The footage shows how a fighter, on command, launches a rocket from a MANPADS, while at a firing line. However, the rocket did not leave the container and dragged it along, snatching it from the hands of the soldier. Then the "flying MANPADS" hit the ground and flew in the opposite direction, almost catching one of the military.
Before that, the cap was removed from the rear of the MANPADS, this is shown in the video and it is clearly visible how the jet stream comes out of the "pipe" and nothing interferes with it. After some time, the "flying MANPADS" falls to the ground a second time. This time it's final. No detonation. Soldiers are sent to the place of the fall. The MANPADS lying on the ground is broken in the central part, probably from blows.
From what we see on the video, we can assume that in this particular case there is a "factory problem" or, simply put, a marriage. Therefore, it is good that no one was hurt and everyone got off with fright. What caused the "sticking" of the ammunition in the container is unknown, but there is no doubt that the military will quickly establish the cause.