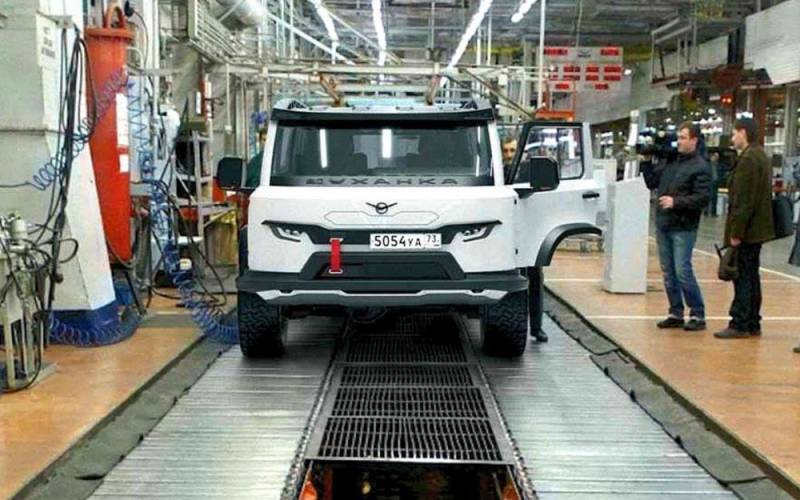 A photo of the new design of the front part of the legendary UAZ-452 van, known as the "Loaf", has appeared on the Web. The author of the project is the Russian independent designer Andrey Davydov, who timed his concept to the centenary of the USSR.
The Ulyanovsk Automobile Plant posted this image on its official page on the social network VKontakte and asked readers to tell them what they think about the proposed appearance of the future car.
Continuing the theme of concepts, we want to share one more striking design project! Its creator is @andrey_davydov_brada. In his interpretation, the Loaf received a futuristic design, a wide wheelbase, aggressive body elements and LED optics. And what looks great! What do you think?
- said in the message of the UAZ.
It should be noted that the presented concept really has a very wide distance between the wheels, in any case, it is visually striking. Large outside rear-view mirrors will not damage the car, however, as well as a metal protective strip on the front bumper.
Unfortunately, UAZ did not inform about the technical characteristics of the legendary next generation van. Also, the rear and side projections of the car were not presented and nothing was said about the interior.
The classic "Loaf", which is appreciated for its unpretentiousness, has been produced since the distant 1965, i.e. for over half a century. Moreover, over the past years, no special changes have been made to the design. Now such vans cost from 757 thousand rubles and are equipped with a 2,7-liter ZMZ gasoline engine with a capacity of 112 liters. with., as well as a five-speed manual transmission and an all-wheel drive system.