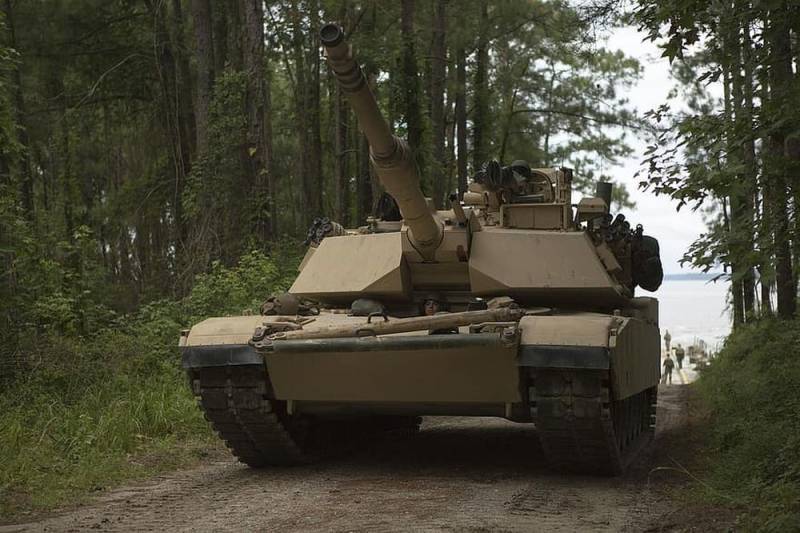 On September 4, 2020, the redeployment of the 2nd Battalion of the 69th Regiment of the 2nd Brigade of the US Ground Forces to Lithuania began to conduct joint exercises with the Lithuanian military and representatives of other NATO countries. The battalion will stay on Lithuanian soil until mid-November, after which it will be replaced by another unit on rotation. The Ministry of National Defense of Lithuania announced this on its website.
The department noted that 500 American troops and dozens of units should arrive in the country.
equipment
, including MBT "Abrams", BMP "Bradley" and SUVs.
The head of the department, Raimundas Karoblis, said that the United States is Lithuania's strategic transatlantic defense partner and one of the main allies ensuring the security of the entire Baltic region. At the same time, the rotation of US forces in Lithuania is an important deterrent.
The communiqué indicates that US troops are arriving in Lithuania as part of Operation Atlantic Resolve. It is a series of continuous military and military
political
events designed to demonstrate Washington's commitment to the collective security of NATO allies and to ensuring security in Europe following "Russia's aggressive actions in Ukraine." It is clarified that US troops in the Baltic and Eastern European countries have been participating in the exercises since the spring of 2014.
These are pre-planned exercises of American soldiers in Lithuania, not related to any events in the region.
- emphasized in the department.
At the same time, the Lithuanian army posted on Facebook photos of the Americans arriving in the country and their equipment.
Note that the exercises will be held at the training ground named after General Silvestras Zukauskas near the town of Pabrade in the Svenceni district. Before that, caring Lithuanians built a section of the Pabrade - Pazheimene railway to make it easier for the American military to get to the training ground, which is located in the immediate vicinity of the border of Belarus.