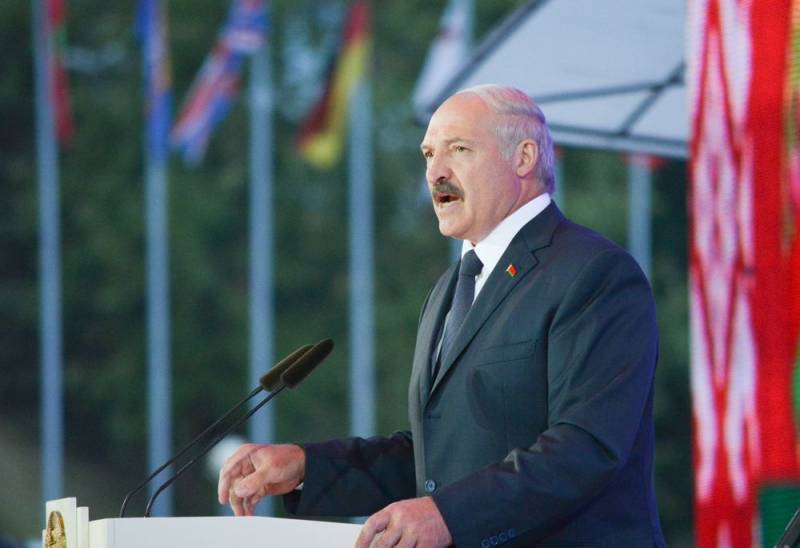 Official Berlin, represented by the German Foreign Ministry, has put forward demands to the President of Belarus Alexander Lukashenko, the German newspaper Bild am Sonntag writes.
The head of the Foreign Ministry of Germany, Heiko Maas, categorically stated in an interview with the newspaper that the Belarusian leader should leave his post. Otherwise, Minsk needs to prepare for new, more serious sanctions and all kinds of "punitive and educational" measures.
Like the EU, we do not recognize the elections in Belarus and have decided on sanctions. We will implement them. If Lukashenka doesn't react, then tightening of sanctions will follow
Said Maas.
After that, Maas, violating diplomatic etiquette, made unsubstantiated claims against Lukashenka and voiced unreasonable demands against him.
I demand from Lukashenka that he negotiate with the opposition, that re-elections are held in Belarus, that he immediately stops imprisoning and brutalizing peaceful protesters, so that he respects human rights and freedom of the press
Maas pointed out.
It should be noted that according to the current Belarusian legislation, re-elections are not provided. At the same time, Berlin, even before the announcement of the election results, took the side of the opposition in Belarus and cannot be considered an independent arbiter in this political confrontation.
Note that earlier, more pacifying rhetoric sounded from Berlin. Now there are notes of an ordering nature. Perhaps the Germans realized that Lukashenka would not voluntarily leave his post, because the overwhelming majority of the country's residents voted for him. Therefore, they decided to put pressure on him so that the "father" agreed to transfer power to the "revolutionaries". But how
сказал
one of the Germans - "Lukashenko is a tough nut to crack."