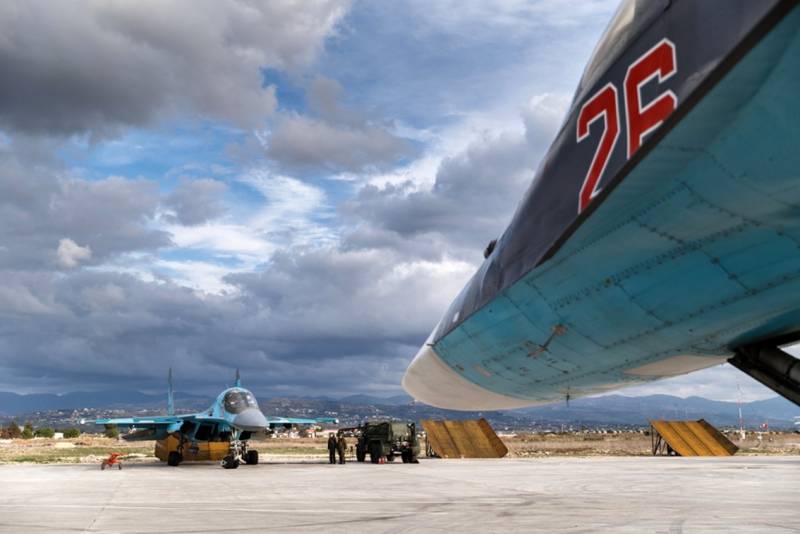 Robert Service writes on the Russian role in the Middle East and other regions of the world in the context of relations between Moscow and Washington on the website of the Hoover Institute for War, Revolution and Peace (USA).
The author recalls that although an extremely erroneous opinion is spread in the West that Russia is a newcomer to this Middle East region, Russians were actively present there both during the imperial and Soviet periods. Now the world is witnessing their inevitable return to their former positions.
The Kremlin [...] said that the West made fundamental mistakes [...] overthrowing the regimes in Iraq and Libya. Putin has repeatedly argued that the export of liberal values ​​to the region destroys the foundations and destabilizes entire nations. This paves the way for jihadist organizations that oppose local authorities

- noted in the text.
The expert examines the Kremlin's participation in the Syrian conflict through the prism of a multipolar world, in which, allegedly, Russian President Vladimir Putin is interested.
Russian leaders have complained that American power has not been questioned in the last decade of the twentieth century, resulting in chaos in many countries.

- the article says.
Russia is seizing its chance by filling the geopolitical vacuum left by US Presidents Barack Obama and Donald Trump. In addition, the author of the article stresses, by supporting Syrian authoritarianism, Putin weakens the world democratization. According to Mr. Service, the Kremlin does not welcome the emergence of new democratic regimes, because they can become an example for the Russian people. Ukraine and Georgia, after the revolutions in these countries, faced a tough reaction from Moscow. Nevertheless, the Kremlin has its limitations in the Middle East.
It is obvious that the next administration of the US President, the expert believes, regardless of whether Donald Trump or Joe Biden wins the 2020 elections, it is necessary to clarify their intentions in the region and demonstrate determination to implement them. It would also be useful to clarify in detail Washington's statements about the "red lines" - it is necessary to eliminate the ambiguity about what exactly the US leadership is ready to endure before military, diplomatic or
economic
the answers.
The author also believes that the United States should begin to actively take advantage of its "soft power" in order to convince ordinary citizens of the Russian Federation that the United States has problems not with them, but with the Russian elite, which is so unsuccessful in ruling its country.