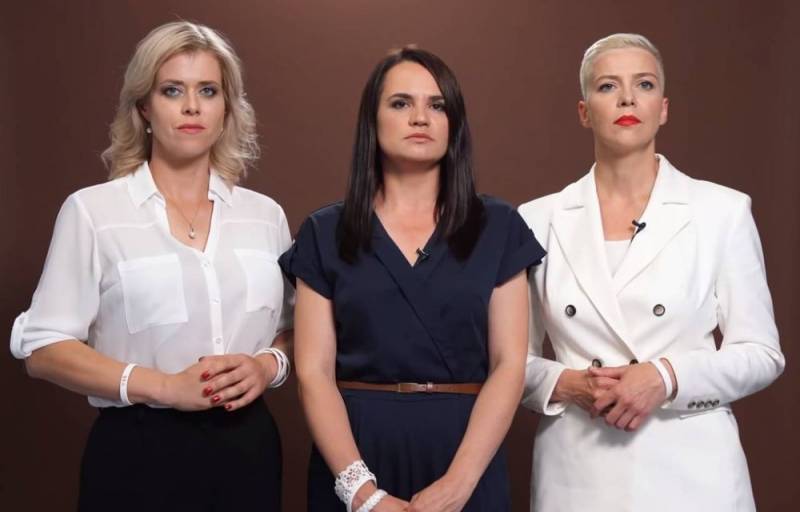 The visit to Minsk of Russian Prime Minister Mikhail Mishustin was perceived in the Belarusian opposition as Moscow's farewell to the President of Belarus Alexander Lukashenko, who usurped power in the country. This was stated by Veronika Tsepkalo during the Ukrainian talk show "Freedom of speech by Savik Shuster".
During the discussion, Tsepkalo said that if Ukraine and Russia value relations with Lukashenka so much, they can take him back.
He will make you "happy"
- said Tsepkalo.
The Belarusian people have already made their choice, and Lukashenko illegally seized power in the Republic of Belarus. Lukashenka is a criminal
- specified Tsepkalo.
She explained that Lukashenka promised constitutional reform 8 years ago. But knowing the specifics of today's Belarus, she is sure that Lukashenka is only trying to prolong his stay in power. At the same time, the opposition movement is confident that the citizens of Belarus will defend the independence of their country to the end.
The Russian Federation clearly understands that Belarusians will never want to be part of the Russian Federation
- emphasized Tsepkalo.
In turn, Maria Kolesnikova drew attention to the fact that the boom in the IT industry, which is observed in Belarus, occurred not thanks to Lukashenko, but in spite of him. And this applies to all spheres in which Lukashenka is promoting himself.
In addition, she explained that not only young people take part in the protests, but all segments of the population. As for strikes at factories, the country did not have a culture of holding such actions before, so the opposition is now learning how to hold them. She believes that soon the opposition's demands will begin to change and will be added to political issues
economic
... Kolesnikova is convinced that an economic crisis is impending in Belarus.