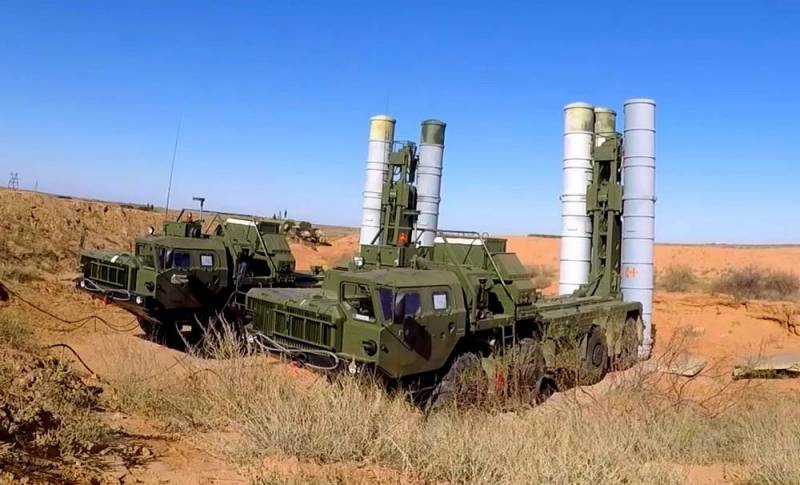 Currently, the Turks are demanding that Washington sell them Patriot air defense systems ("Patriot") and
Technology
their production, otherwise they will continue to buy air defense systems from Moscow and, possibly, will acquire something from Beijing. Writes about this Greek edition Pentapostagma.
Turkish Foreign Minister Mevlut Cavusolu said that his country will continue to turn to other suppliers of long-range air defense systems if traditional Western allies do not stop implementing their "whims".
The Turkish military needs modern weapons such as the S-400. If you do not want us to buy them, give us the know-how, or we will buy complexes from Russia
- said the head of the Turkish Foreign Ministry department on September 4, 2020.
Today it can be S-400, tomorrow we will buy something else. It does not matter
- the minister hinted with a grain of irony to the United States and the West.
Cavusolu honestly explained to his NATO partners Ankara's desire to qualitatively modernize its air defenses at any cost. Moreover, Turkey and Russia have already agreed on the purchase by the Turks of the second regimental set of S-400, which will be jointly produced on Turkish territory. Moreover, the Turks are not going to stop there.
We need more than two regimental kits. Two, three, five, until we learn to make them ourselves
- emphasized the head of the department, referring to possible threats to his country in the unstable Eastern Mediterranean.
Recently, Washington offered Ankara its Patriots, but on condition that the Turks give up the S-400. At the same time, Cavusolu believes that the American air defense systems are still an alternative for Turkey, but such supplies cannot be "imposed" on Ankara.
The Turks want to have complete control over their weapons systems without any restrictions or reservations. They want to become completely self-sufficient and not depend on the United States and other countries in the military-industrial complex. After that, Ankara will begin to implement a plan to create a "Greater Turkey", using the existing and future crises.