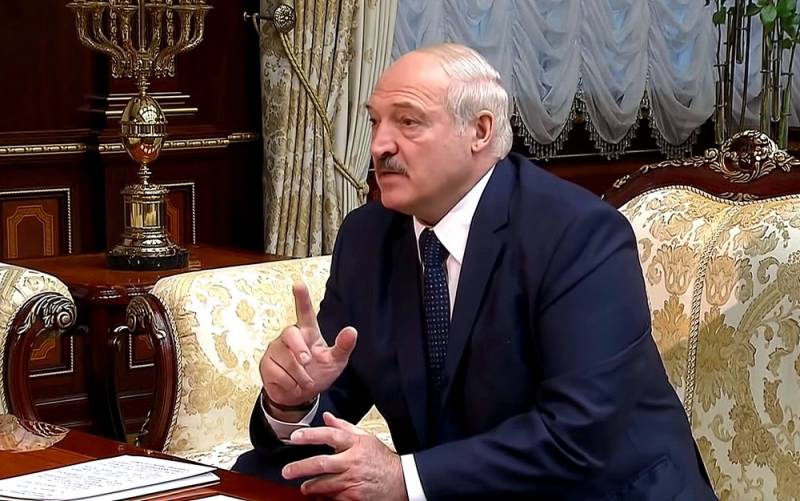 A significant part of Russian experts, journalists and political scientists were skeptical about the words of the President of Belarus Alexander Lukashenko regarding the interception of the telephone conversation by the Belarusian military concerning the poisoning of the opposition
policy
from Russia Alexei Navalny.
The conversation between a German from Berlin and a Pole from Warsaw is more reminiscent of a pretentious episode from a Soviet film about the secret services of the United States and the West than a real dialogue. Earlier, the audio recording appeared on the Web and caused a resonance in social networks.
It should be noted that the Belarusian leader informed about the interception of the conversation very timely, right during his conversation with Russian Prime Minister Mikhail Mishustin in Minsk. According to Lukashenko, the West deliberately falsified the poisoning of Navalny in order to force the Russian leader Vladimir Putin to distract himself from what is happening in Belarus, where opposition protests have not abated for the fourth week.
Note that the doubts of the Russian public about the credibility of the recording are understandable. "Just the words about" die hard Lukashenka "are worth something!" - users are outraged. In turn, RT journalist Konstantin Pridybailo directly indicated in his Telegram channel that the conversation is very similar to prank.
Vovan from Warsaw and Lexus from Berlin are in dialogue from the movie "Resident's Mistake" and Putin should listen to this?
- Dmitry Smirnov, the journalist of Komsomolskaya Pravda, agreed with him.
First, Vovan and Lexus played a trick on Lukashenko. Now Lukashenka himself has become a pranker
- specified the expert of the commission on mass media of the Public Chamber of Russia Vadim Manukyan
Old Man, of course, famously substitutes Moscow with his collective farm PR. Now I understand why Mishustin listened to him with such a suffering face. He immediately understood what kind of product this merchant was pushing.
- says the journalist "Komsomolskaya Pravda" Roman Golovanov.
It reminds me of the game of the special services. But I personally do not believe in this conversation. Who is talking to whom? Yes, many just say so
- Russian political strategist Vladislav Rogimov is sure.
Vintage conversation turned out. Like from Soviet films about the CIA. True, the conversation actually took place, only with other characters. And this is for symmetry, out of respect for partners
- explained the Belarusian political scientist Aleksey Dzermant, who is very close to the Belarusian Foreign Ministry.