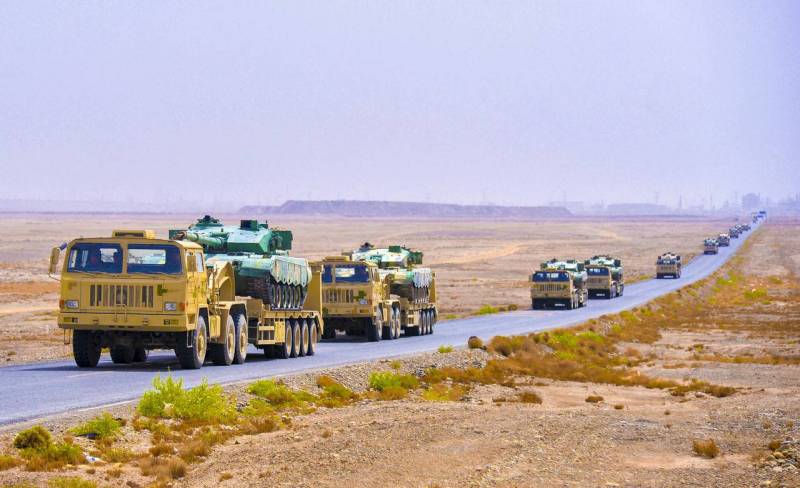 Over the past few hours, the Chinese army has been pulling large armored vehicles and special forces units to the Line of Actual Control (LFC) on the India-China border. This is reported by the Indian television channel NDTV.
The massive build-up of the PLA comes after Indian forces intercepted a strategic initiative in late August and took control of several important points in South Pangong in the territory of East Ladakh.
Along the Line of Actual Control, there is also an intensification of actions by Chinese aviation. Chinese Air Force planes take off from Khotan and Ngari-Gunsa airbases in Tibet. Most of the Chinese combat aircraft are Su-30 fighters, which are the backbone of the Indian Air Force.
The movement of Chinese tanks is in sight of Indian troops - India has also strengthened its armored forces in the region in order to fortify on the heights along the line of contact with Chinese forces. In the highlands of East Ladakh, the Indian Armed Forces use T-90 heavy battle tanks with missile weapons in addition to the improved T-72M1 tanks.
Despite the concentration of the troops of both opposing sides, the situation in the area of ​​the LPF is a bit tense. We have taken a number of security measures. In our opinion, the problem can be fully resolved through negotiations.
- said the commander-in-chief of the Indian military forces Manoj Mukund Naravane.