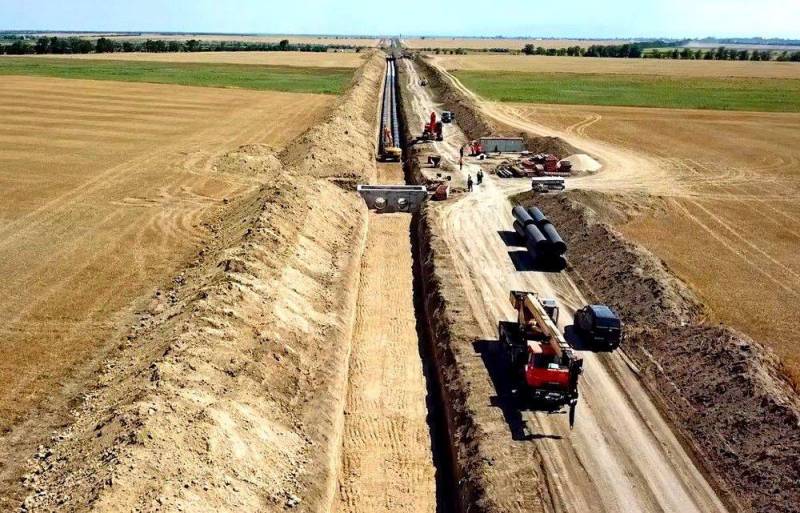 Russia cannot solve the water problem of the Crimean Peninsula in any way - local residents are deprived of the possibility of constant and uninterrupted access to water. Most of the reservoirs have become shallow due to the hot summer, and the water tanks installed in the yards cannot solve the problem - it is aggravated by the unfavorable forecasts of weather forecasters about the hot summer coming from year to year and drying up of water bodies. Seawater desalination plants and artesian wells can only help small communities.
According to experts, the collapse of water in Crimea could last until next spring. Much will depend on the intensity of snow melting in the mountains of the peninsula - if the streams of melt moisture are sufficiently deep, they will be able to fill the shallow water reservoirs.
Solving the water problem in the region is a very costly task. Now in the Crimea, an extensive network of pipelines, water storage and pumping units is being built. In terms of their scale, these measures are no less important than the construction of the Kerch bridge, the Tavrida highway and overcoming the energy blockade of the peninsula.
Recently, Crimean scientists, together with the Russian Academy of Sciences, have developed a method for extracting large volumes of water in Crimea from a depth of about 1 km. However, this water is too mineralized and has a high temperature, which reduces its practical suitability for citizens - it takes time and expensive equipment to make this water drinkable.
It is quite possible that the Russian authorities will return to the project of building a pipeline along the bottom of the Sea of ​​Azov to supply the Crimean Peninsula with Don water - this was discussed six years ago.