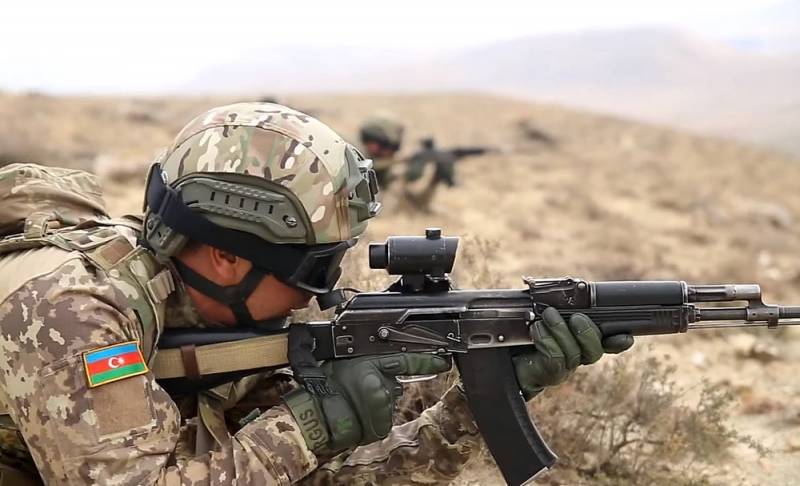 The military confrontation between Armenia and Azerbaijan echoes in other countries of the region and may lead to unpredictable consequences in the not too distant future. Thus, a crisis in relations between Yerevan and Baku may lead to a conflict between Russia and Turkey and the United States. Experts from the Greek edition of Pentapostagma write about this.
The July clashes between the armies of Azerbaijan and Armenia affect Russian-Turkish relations. The South Caucasus has become another hot spot between Ankara and Moscow, which are already in conflict in Syria and Libya.
Azerbaijan and Turkey launched a two-week joint military exercise in July involving ground and air forces. At the moment, a significant military
political
a rapprochement that could push Armenia into Russia's closer embrace.
In addition, the energy issue brought Moscow to the region. Tovruz is a place of conflict between Armenian and Azerbaijani military personnel, located not far from the pipelines passing through Georgia, transporting gas to Turkey
- said political analyst Turan Gafarli in an interview with TRT World.
For its part, Baku, backed by Ankara, does not want to provoke a conflict with Moscow, but it will do so indirectly in the event of the start of military operations against Yerevan. Turkey as an ally of Azerbaijan, as well as the United States, can intervene in the confrontation - in this case, regional military clashes will reach the world level.
Thus, the crisis in the Caucasus will turn into a Russian-Turkish conflict and reach the Bosphorus and the Mediterranean.
- the expert warns.
Its consequences for the entire region will be more than tragic, Pentapostagma believes.