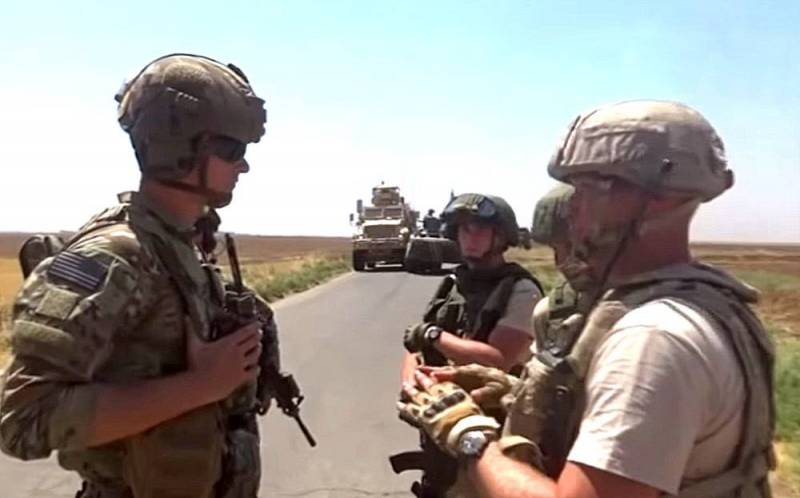 The Western media have long been discussing the "races" of American and Russian military personnel in Syria, which ended in a concussion of the US soldiers. It turns out that the Americans did not heed the warnings of the Russians?
Back in July, there was a confrontation between the US and Russian military, which resulted in a tough conversation between the soldiers of both countries. After the American armored vehicles Oshkosh M-ATV and International MaxxPro attempted to drive out to a free section of the road, Russian Typhoon and Tiger, as well as an armored personnel carrier of the military police, drove across the road. After members of the US Army realized they were blocked, an unpleasant conversation took place between American and Russian soldiers. The employees from the Russian Federation explained to their overseas colleagues that no one invited them here - Russia is in the SAR at the official request of Damascus.
Let him pass on to his commanders so that we will no longer be pursued
- the Russian told the American through an interpreter.
But it seems that the US military did not heed the warning of the RF officer, for which they paid physically and mentally. At the end of August, the Russian wheeled military
technique
and several Mi-8AMTSh and Mi-35M helicopters entered into confrontation with a convoy of American armored vehicles in the province of Al-Haseka - US troops were blocked. As a result, several American soldiers suffered concussion.
The Americans have long been forcing the Russians to take more decisive action, senselessly following them on their armored personnel carriers and trying to block their path on the front-line Syrian roads. What are they trying to achieve and why are they provoking Russian servicemen?