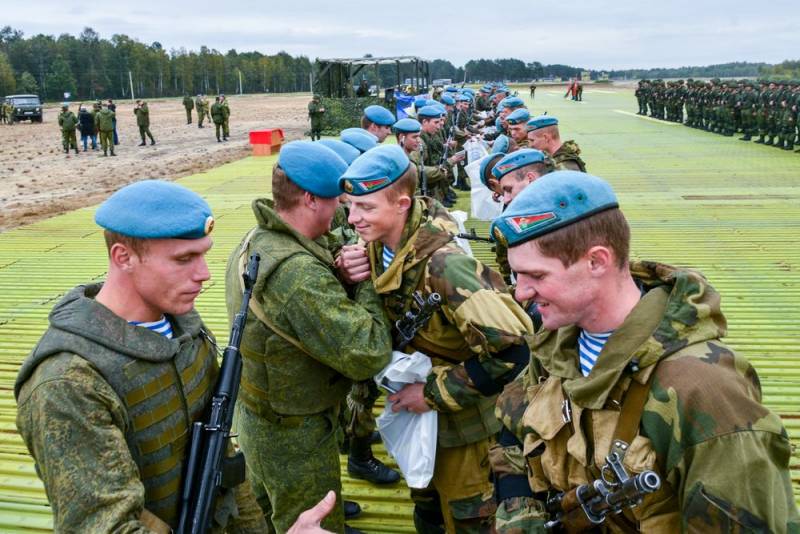 Russian oppositionist Stanislav Belkovsky predicts the creation of a common army for Russia and Belarus. A political scientist, publicist and radio presenter reported this on his Telegram channel.
During the next visit of Alexander Lukashenko to Moscow, the creation of the Armed Forces of the Union State of the Russian Federation and the Republic of Belarus may be discussed. That, indeed, will save the Russian Federation from the need to formalize a military base on the territory of Belarus. We'll see
- wrote Belkovsky.
It should be noted that the next visit of Belarusian President Alexander Lukashenko to Russia is scheduled for September 2020. According to preliminary information, the communication between the heads of state should take place in Moscow.
At the same time, the leaders of the Ministry of Defense of the two countries should meet in Kubinka (Moscow region) as part of a meeting of the CIS countries on September 4, 2020. Before that, on September 1, 2020, Chief of the General Staff of the Russian Armed Forces Valery Gerasimov and his colleague from Belarus Alexander Volfovich discussed by phone the preparation for the maneuvers "Slavic Brotherhood-2020" and "Caucasus-2020". Moreover, according to the press secretary of the Russian President Dmitry Peskov, Moscow is not yet considering the option of a military base on Belarusian soil.
Note that at present there are really no full-fledged military bases of Russia on the territory of Belarus. According to a 25-year agreement valid until June 2021, Moscow leases free of charge two military facilities in the Minsk region - the 70M6 Volga radar, which is an element of the early warning system, and the Antey radio station (the 43rd communications center of the Russian Navy Vileika necessary to maintain communication with nuclear submarines). Moreover, some Russian experts
sure
that these objects are no longer needed by Moscow.