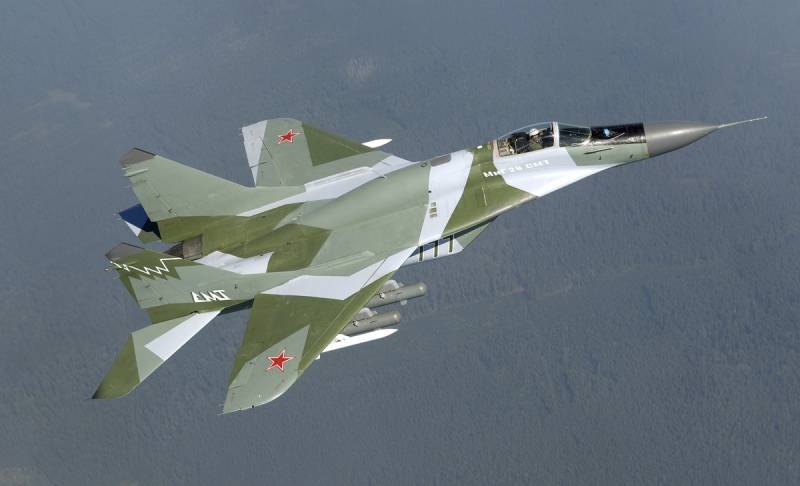 The American analytical publication The National Interest has become interested in the question why the Russians are once again changing the mission of their MiG-29 fighters?
During the operation of the MiG-29, however, like other Russian aircraft, many different modifications of the fighter appeared. The MiG-29 was originally conceived as a response to the American F-16 fighter jet needed to achieve air superiority. Over four decades, the MiG-29 has evolved into a multipurpose aircraft armed with air-to-ground missiles.
For example, the new capabilities of the MiG-29SMT generation "4+" were demonstrated in the spring of 2019 during an exercise at the Ashuluk training ground in the Astrakhan region. The Russians practiced a massive air strike. In this case, a link of modernized fighters was rehearsing an air raid on terrorists in Syria.
The footage shows the flight of the MiG-29SMT group in formation and a panorama of partially digitized avionics in the cockpit of one of them. They launch unguided S-13 missiles and successfully hit a light armored training convoy
equipment
... Also, fighters practiced elements of air combat, working in pairs.
In the SMT version, the MiG-29 has a significant number of improvements. The fighter acquired six external hardpoints and armed with Kh-25, Kh-29 and Kh-31 missiles. He now has a new radar, and the vehicle's range has increased.
A major military power like Russia will always have a surplus of aircraft variations that are needed to complete various tasks. And when an aircraft can no longer engage in high-intensity combat, it can be adapted for patrolling, air strikes and low-intensity conflicts. This is a good strategy that allows aircraft to serve for many years, the publication concludes.