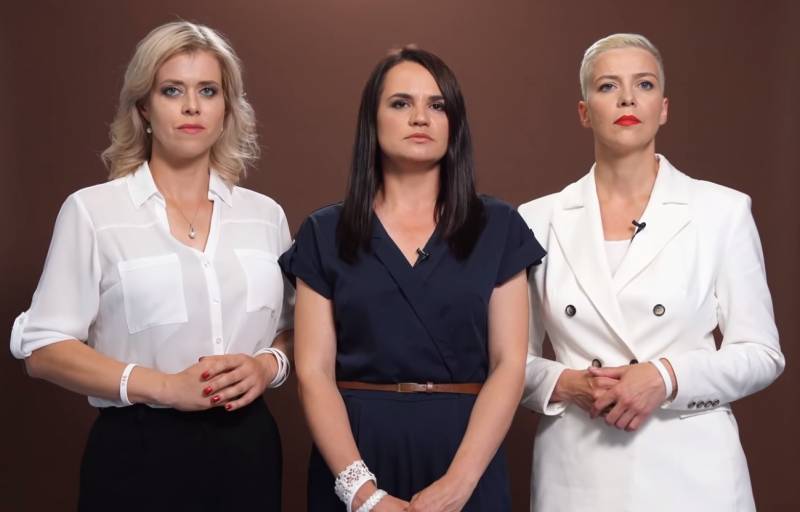 The split in the opposition Coordination Council of Belarus is a blow to the unity of the opponents of Alexander Lukashenko, writes the Polish newspaper Rzeczpospolita.
During the election campaign for the election of the head of state in Belarus, a trio of women fighting against the regime was created. It includes Maria Kolesnikova (head of the headquarters of the arrested presidential candidate Viktor Babariko), Veronika Tsepkalo (wife of oppositionist Valery Tsepkalo) and presidential candidate Svetlana Tikhanovskaya (wife of the arrested presidential candidate Sergei Tikhanovsky).
After Tikhanovskaya and Tsepkalo left Belarus, Kolesnikova became the face of the Opposition Coordinating Council and led the protest actions, uniting activists. Kolesnikova was supported by the former Minister of Culture Pavel Latushko and the only Belarusian Nobel laureate Svetlana Aleksievich. After three weeks of protests, Kolesnikova decided to change the rules of the game and announced the creation
political
party "Together".
She stopped demanding the departure of the dictator and the release of political prisoners, and began to promote the implementation of constitutional reform. This is disappointing as it is a split in the opposition.
I do not agree with the statement that we did not win the elections. We have won, but they are trying to steal our victory. That is why there are massive protests and workers on strike in the country. I do not agree that our main task is constitutional reform. This looks ambiguous, because today Lukashenka is trying to postpone his departure, talking about the amendment of the Constitution.
- she said, specifying that she knew nothing about the plans to create this party.
Tikhanovskaya, who is in Lithuania, did not agree with Kolesnikova's arguments, recalling that Lukashenka's resignation and free elections are the main demands of the protesters.
The initiative to create a party is an attempt to change the agenda, not to mention the fact that no one will register such a party in Belarus anyway
- said political scientist Alexander Klaskovsky.
Today it is extremely important to unite all social and political forces around one goal - Lukashenka's departure and the holding of new free presidential elections.
- added Yuri Gubarevich, leader of the opposition movement For Freedom, which is a member of the Coordination Council.