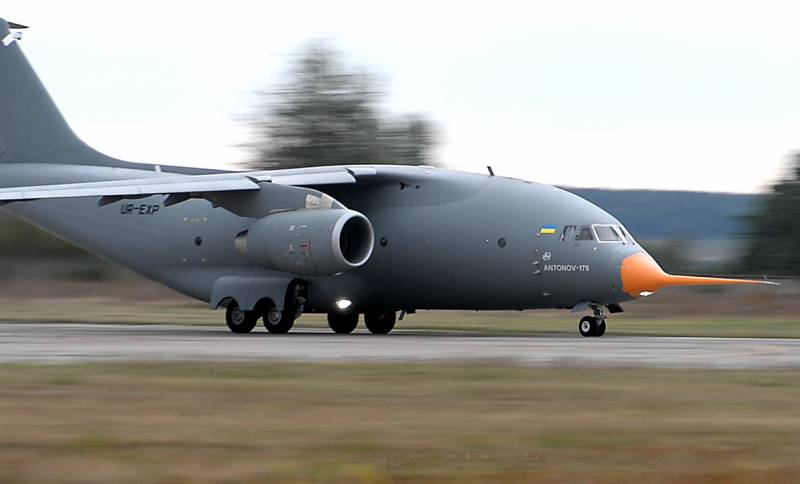 Ukrainian Aviation Plant "Antonov" has finished assembling the first medium transport aircraft An-178, devoid of Russian parts. The president of the state enterprise Alexander Los told about this to representatives of local media.
Although the assembled An-178 is also difficult to call Ukrainian - two-thirds of it consists of American components.
This is the first aircraft we assembled without parts from Russia. Since 2014, after the aggression of Moscow and the seizure of Crimea from us, we have lost not only the market for finished products, but also the ability to supply important components. Measures for import substitution and the search for supplier firms took some time
- noted the general director of the aircraft plant.
The aircraft is being built by order of the Ministry of the Interior of Peru, the contract expiration date is 2021. Four more such An-178s are currently in production for the countries of Asia, Turkey and Latin America. Main purpose
equipment
- work on the evacuation of the population, delivery of rescue teams and troops, transportation of military equipment.
Previously, the share of Russian spare parts in Ukrainian aircraft reached 50-60 percent. It was possible to replace Russian components only in the An-178, while in other models this has not yet been possible - in the An-148 and An-158 about half of the Russian parts.