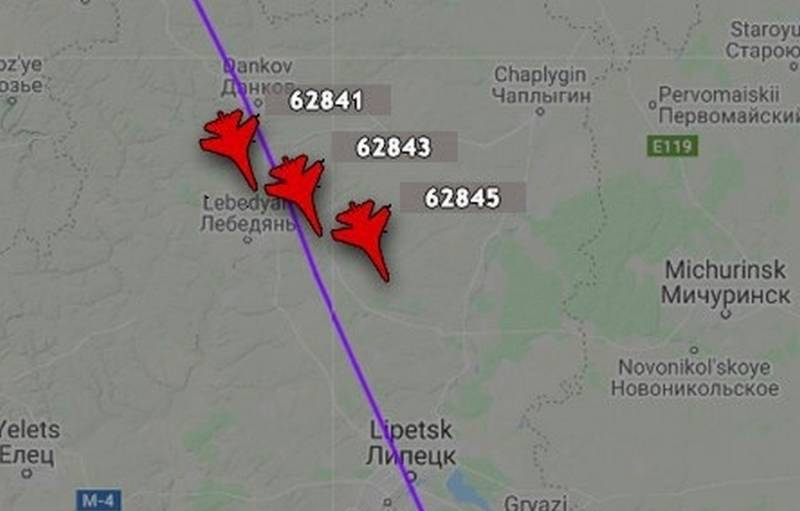 According to a number of sources, three additional Su-35S fighters will soon arrive at the Russian Khmeimim base in Syria. New military aircraft are planned to be used to strengthen the aviation group of Russian troops in the SAR.
At the moment, it is known that the Su-35S took off from the airfield in Chkalovsky, then headed towards Privolzhsky - from there they will already be relocated to the Khmeimim air base. It is quite possible that the squad of Russian fighters will be supplemented with several more combat aircraft.
What is the reason for such an increase in the military grouping of the forces of the Russian Federation in this Arab country is still unknown. It is quite possible that we are talking only about the rotation of the flight
equipment
- however, this has not yet been officially confirmed.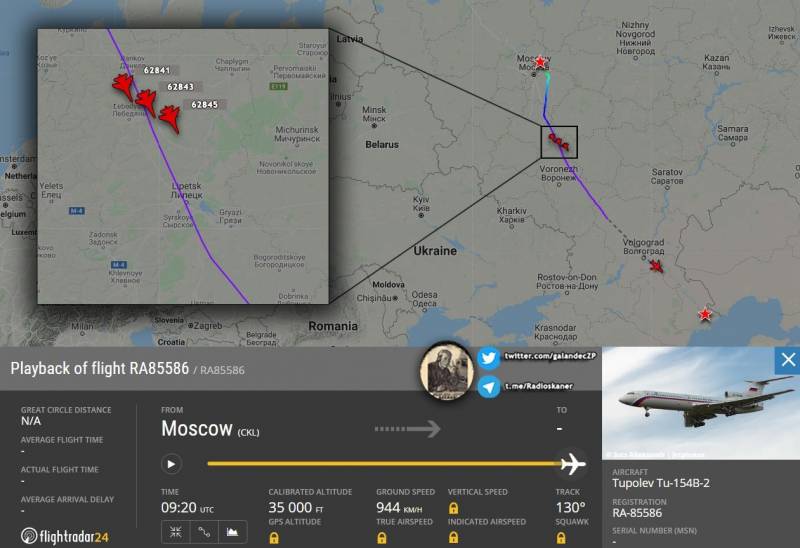 Leading airspace surveillance Telegram channel "Hunter's Notes" reports on the landing in Privolzhskoye, along with Su-35S fighters, of an aircraft of the Russian Ministry of Defense Tu-154. It is likely that he, too, will travel to the Russian airbase in Syria.
According to some experts, the strengthening of the Russian air force in the SAR is connected with possible plans to strike at the positions of the jihadists in Idlib - the militants are building up their forces in this troubled region.