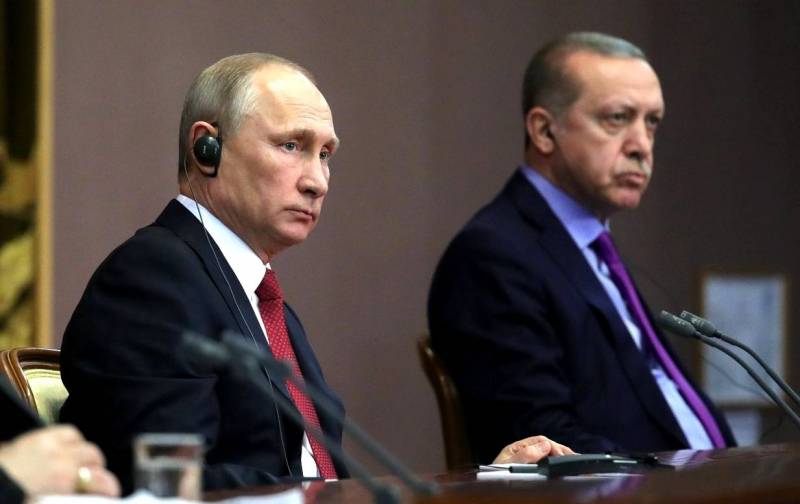 Russian President Vladimir Putin is working to improve political
economic
relations between Russia and Turkey. The goal of the Russian leader is to win Erdogan over to his side in order to prevent the Ottoman Empire from reviving and to weaken Ankara's cooperation with NATO, thereby contributing to the split of this organization. For this, Putin has three options, writes the Arabic-language British edition Rai Al Youm.
The first is the creation of an alliance of Asian countries. With his help, Erdogan will be able to solve the Kurdish problem and strengthen the territorial integrity of Turkey. Will be created
политическая
and an economic system that would help ensure the security of all its members. The Turkish leader will also secure the markets of a number of Arab countries for his country, which will improve the marketing horizons of Turkish products.
Another possibility is support for Kurds and other opposition forces in Turkey and beyond. This could greatly complicate Erdogan's life, forcing him to act quickly and move closer to Putin - especially in the face of growing tensions between Ankara and the EU.
The third opportunity to make the Turkish leader more accommodating is to involve Turkey in several wars in different directions. In these conditions, the country will find itself in a difficult situation and may be subjected to blackmail by those who plan to reduce its influence.
All these paths of development of events can facilitate Turkey's turn towards Russia, even despite the large pro-American lobby in the ruling circles of the Turkish Republic. Moreover, a number of rapprochement steps have already been taken - Ankara's purchase of the Russian S-400 air defense systems and the Kremlin's support for the Turkish regime during an attempted coup in 2016.