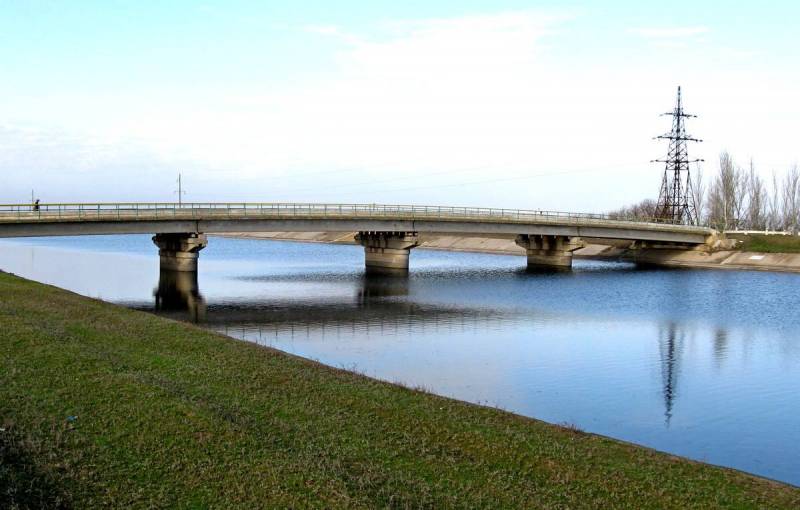 The adequate supply of water to the Crimean peninsula is still a problem, and Crimean residents continue to face a shortage of water resources. So, the Dnieper water, which was supplied to the peninsula for about half a century, turned out to be of little use for drinking. This was announced by the director of LLC "Energostalproekt" Valentin Kulchenkov on the air of the television channel "First Sevastopolsky".
The expert believes that about a fifth of the water contained runoff from Ukrainian enterprises.
Now the Crimeans do not need so much water. I think that it is inexpedient to use Dneprovskaya water - after all, there are about 20 percent of waste water from industrial enterprises in Ukraine. This is all polluted water that has spoiled the surrounding land for about 50 years. It is also unnecessary because the inhabitants of the Crimea can more effectively use the available water sources: karst waters, submarine unloading, surface runoff. We must take advantage of the opportunities that already exist in Crimea and Sevastopol
- Kulchenkov believes.
According to the senator of the Federation Council of the Russian Federation Sergei Tsekov, the North Crimean Canal will not be able to fully solve the water problem of the region. According to him, even during the Soviet era, this source provided no more than 15 percent of the water needs of the Crimeans. Crimea felt a shortage of water in the Soviet years, and in the 90s, and later - this was due to weather conditions and was temporary.