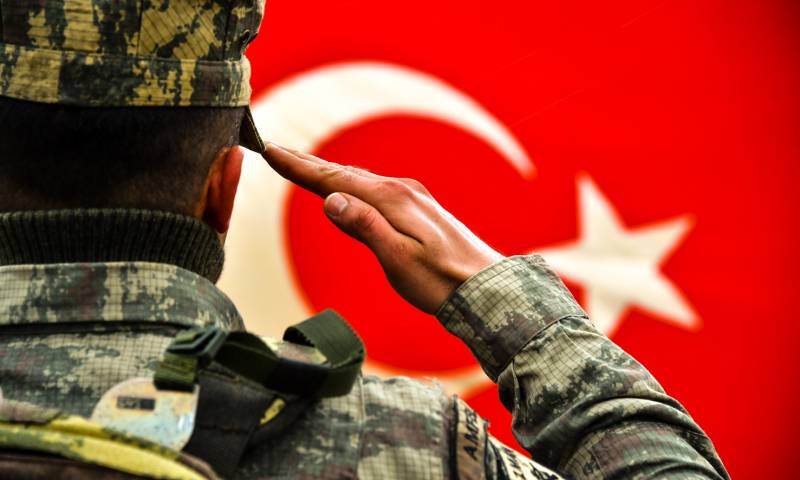 Greece could lose not only a piece of the underwater shelf rich in natural gas, but also much more if it unleashes an open conflict, warns a new publication by Hasan Yalcin on the website of the Turkish Foundation.
political
,
economic
and SETA Social Research.
This new era of tension in which we find ourselves with Greece is very different from previous ones. Yes, Greece has always been the spoiled child of the West and used against Turkey. Now she again makes the wrong movements and tries to pretend that she does not belong

- the author claims.
But this time, the expert continues, there is neither the old world that used to always stand on the Greek side, nor does the former Turkey. Greece knows that an attempt to come together in a confrontation with its eastern neighbor will have very disastrous consequences for it.
Greece tried to put pressure on Turkey with the 1982 United Nations Maritime Convention. Even in those days, this paper did not play a big role. And today no one in the world looks at the texts of international law. Because behind these agreements there is no longer a neoliberal [world] order

- the expert notes.
He emphasizes that, as far as can be judged from the Turkish coast, there is no longer serious support from the EU behind Athens. There is only limited French aid and timid German mediation. European states may have plans for natural gas reserves in the Eastern Mediterranean, but they are also having a hard time putting pressure on Ankara.
Turkey sees obvious opportunities before itself and will not back down from its positions.
Greece has every chance of surviving what is happening with less damage if it realizes its desperate situation. But if she continues to intimidate, she risks losing not only the Eastern Mediterranean, but much more.

- noted in the text.
It is worth noting that this point of view is not marginal and is quite common in the Turkish press, as well as among commentators for individual publications. The Greeks are often threatened with the loss of islands in the Aegean Sea and a number of territories on the continent if it comes to open conflict.
The politicians of both countries are not shy in the aggressive rhetoric, declaring their readiness, if necessary, to defend their rights and sovereignty in the Eastern Mediterranean by force.
A number of analysts note that France, Egypt and the UAE, for their own reasons, sided with Greece. However, it is still unclear how far this support can go if the parties slide into a "hot" conflict.