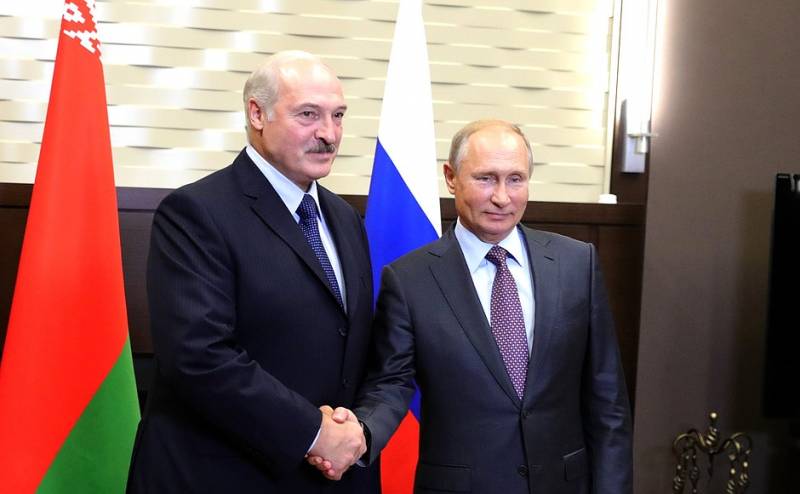 In light of the large
political
events currently taking place in Belarus, Russia is interested in obtaining guarantees of further close ties between Moscow and Minsk. The new Constitution of the Republic of Belarus should spell out the country's Eurasian integration, as well as "the centuries-old history of the development of Russian and Belarusian statehood". This is the opinion of Aleksey Dzermant, a political scientist from Belarus who is close to the ruling circles.
Through the mention of Eurasianism, we formulate our geopolitical priorities, and speaking of Russian statehood, we emphasize the historical tradition and the diversity of its types and forms from Kievan Rus to the Russian Empire and the Soviet Union
- the political scientist emphasized in his blog.
Dzermant also explained the need to include an alliance with the Russian Federation in the text of the Basic Law of the state:
There is a proposal to change the constitutional wording on the nuclear-free and non-aligned status of Belarus and to register a military-political alliance with Russia. This point may be important due to the possible deployment of nuclear weapons by the Americans on Polish territory and the hybrid aggression from Western countries. We see the support of the Kremlin in difficult times and understand Moscow's desire to have firm guarantees that Minsk, whatever the course of events, will remain in allied relations with Russia.
- said Alexey Dzermant.
At the same time, the expert emphasized that this does not mean renouncing the sovereignty of Belarus - in the context of the political crisis, Belarus faces a choice, and the country in alliance with Russia must maintain common sovereignty, not allowing the West to finally take it away under the pretext of protecting it from the Russian Federation. According to Dzermant, for Russians, Belarusians are a fraternal people, while for the West they are slaves and an object of reformatting the national consciousness.