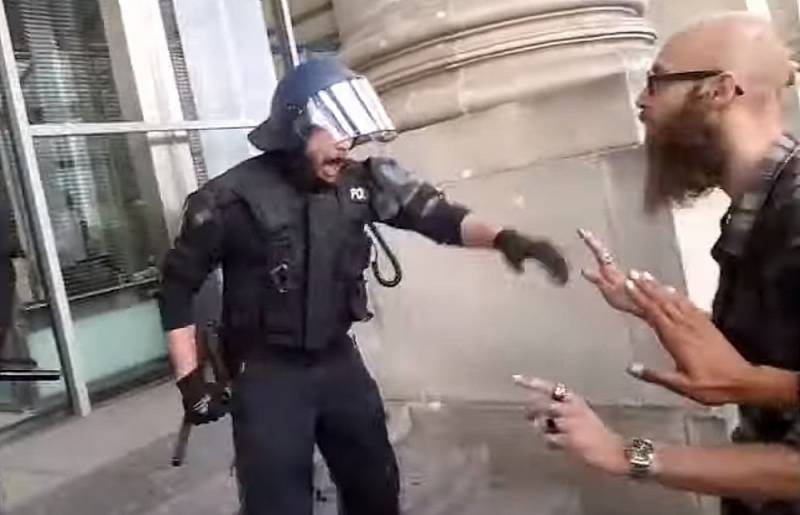 Last weekend in the capital of Germany, there were massive protests against the anti-coronavirus measures taken by the German government. A crowd of dissenters broke through the metal fences near the Reichstag and approached the entrance to the building.
Protests in Berlin almost ended with the storming of the Reichstag due to the fact that some of the police officers on duty at the building were moved to the Russian Embassy on Unter den Linden Street - there were large-scale disobedience actions. Of course, they proceeded from the need to protect the Reichstag building, but stones and bottles were thrown at the Russian embassy, ​​there were wounded, and about two hundred of the most active protesters were detained. Therefore, it was necessary to transfer forces. But all this will need to be analyzed in order to avoid this in the future.
- noted the senator of the German capital on internal
policy
Andreas Geisel.
At the glass doors of the entrance to the Reichstag, there were only three police officers without protective helmets, trying to block the path of the crowd, which tried to get inside the building. Later, additional police forces pushed the aggressive protesters away from the entrance.
The three law enforcement officers who held back the people at the entrance to the Reichstag will later meet with the President of the Federal Republic of Germany Frank-Walter Steinmeier. They will probably be nominated for awards.