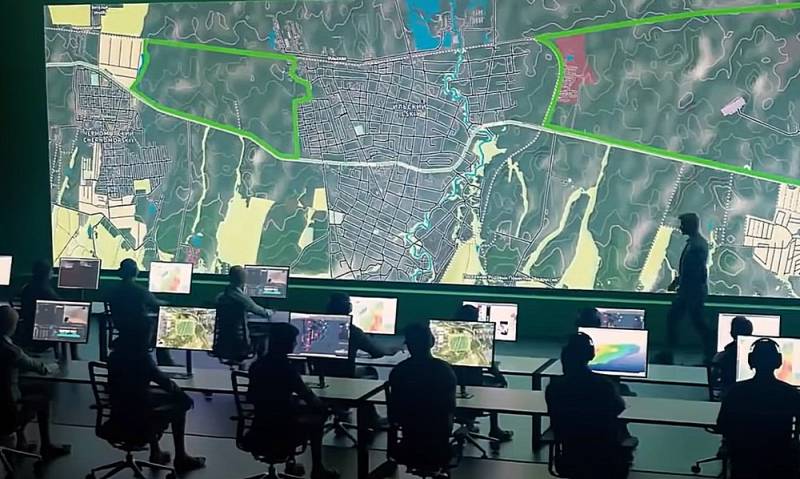 At the Army-2020 forum, among other promising domestic developments, a neural network was presented, designed to control a group of combat robots. It is obvious that the introduction of such systems will have a fruitful effect on the development of the Russian army.
However, as the developers said, the neural network they created can be used in purely civil matters. For example, in agriculture, unmanned vehicles, etc.
However, the brainchild of Russian engineers can become the basis for a larger-scale project. Thus, the general director of the RTI group of companies Pavel Laptaev, in his interview to the TASS agency, casually mentioned that Russia is actively working to create a center for managing the activities of government bodies.
It is not hard to guess that we are talking about a project begun in Soviet times to create a unified electronic system for managing the country. The latter was supposed to destroy the bureaucratic apparatus and replace "unnecessary" officials, first in routine, and then in more complex operations. Naturally, then the promising development received fierce resistance from the state apparatus, but now are different times.
Last week, Russian Prime Minister Mikhail Mishustin laid the foundation for the creation of the aforementioned system, approving the concept of developing regulation of relations in the
of technologies
AI and robotics until 2024. In fact, the head of government continues to do what he once did with the Federal Tax Service, only now on a national scale.
Does our country need such an initiative? Of course you do. Today we see that a person with state administration does not do well. As an example, we can cite "stalled" national projects, the costs of which in the first half of the year were fulfilled only by 35%. And this is not a pandemic. If we compare with the results of last year, we will see a similar picture.
Overall, global digitalization will help fight bureaucracy and corruption, increasing the efficiency of public spending. In fact, this is exactly what happened with the Federal Tax Service at one time.